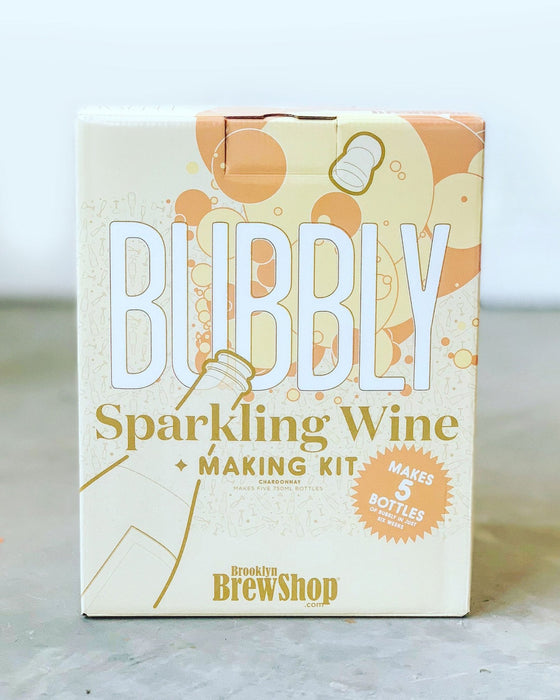 Sparkling Wine Kit
Sold out
Original price
$70.00
-
Original price
$70.00
Overview

Details

Instructions
Sipping bubbly makes us happy. It's how we know we're celebrating. Whether it's champagne, cava, prosecco, or something else entirely, popping a cork and filling our flutes with something light and extra fizzy marks the start of a fantastic evening (or brunch) every time without fail. 
The steps to making your own delightfully sparkling wine are surprisingly easy. All you need is this kit, a few empty champagne bottles to reuse and a bit of time patience. Inside you'll find all the equipment (even corks) and ingredients to make 5 bottles of sparkling wine including specially sourced chardonnay grape juice from a premiere vineyard. The equipment's reusable. All you'll need for future batches is another round of ingredients. 

So throw a party. Have some fun. Make some bubbly, and share it with friends (or make some new ones).
Included in the Sparkling Wine Kit: 
Chardonnay Juice, Sparkling Wine Yeast & Yeast Nutrient for 1 Batch 

Glass Fermentation Jug

Hydrometer

Racking Cane 

Tubing 

Tubing Clamp

Screw-cap Stopper

Airlock 

Cleanser

Corks (5)

Wire Cages (5)
Step-by-Step Instructions:
Free shipping on all orders over $75 to the contiguous United States.