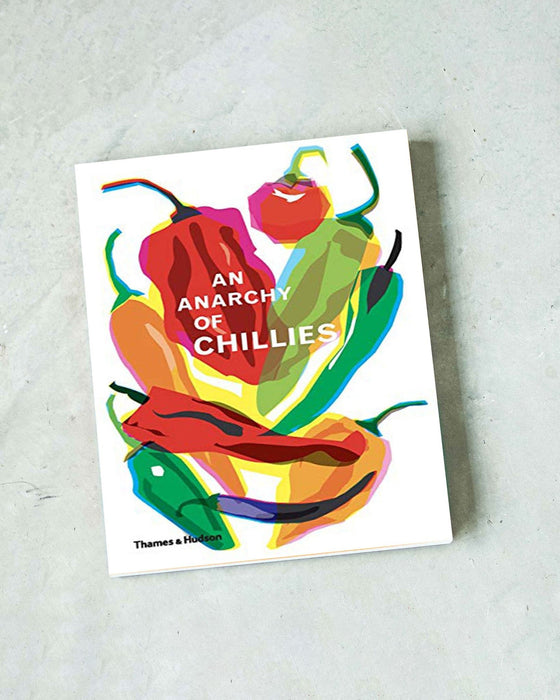 An Anarchy of Chillies
Original price
$30.00
-
Original price
$30.00
An Anarchy of Chillies by Caz Hildebrand
A reference book that introduces the nuances and versatility of 100 members the chili family in lively four-color illustrations, this volume presents everything the aspiring chef or gardener needs to help them harness the heat.
Each chilli demands and deserves to be known in its own right. With hundreds of varieties, and a dizzying array of flavours, shapes, sizes and colours, chillies are a key ingredient in everything from our favourite curries to drinks and desserts. But even the most experienced chilli fanatic needs a guide to which variety to choose and how hot to go on the infamous Scoville scale. 
This essential kitchen companion profiles 100 versatile chilli varieties, chosen to showcase their impressive range of shape, colour, flavour and heat, ranging from milder everyday favourites such as the jalapeño, ancho and bell pepper to exotic new superhots including the Dorset Naga and Carolina Reaper.
Organized by heat level on the infamous Scoville scale, An Anarchy of Chillies tells the story of each variety and offers advice on how to identify, grow and prepare them. The striking illustrations, in a vivid graphic style inspired by the CMYK process, make this not only a go-to reference but also a beautiful art piece.
Free shipping on all orders over $75 to the contiguous United States.