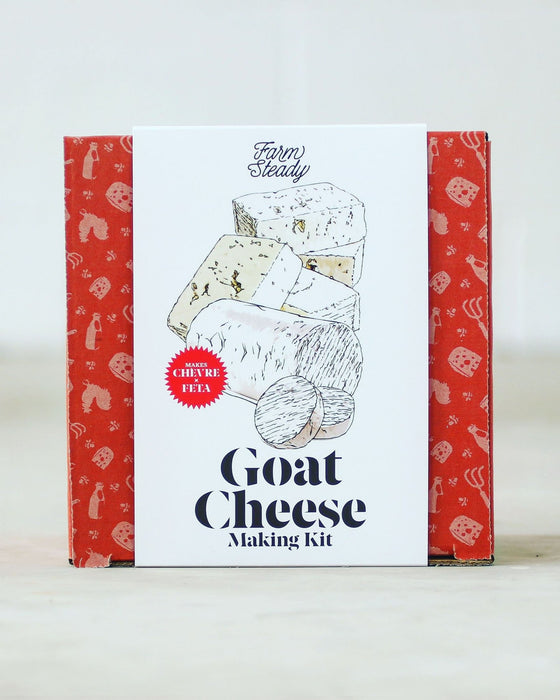 Goat Cheese Making Kit
Original price
$30.00
-
Original price
$30.00
Overview

Details

Goat Cheese Recipes
We love goat cheese. It's tangy, delicious and a staple ingredient in so many of our favorite dishes. Even better? It's surprisingly simple to make. Both Chèvre and Feta can be made in your own kitchen. All you need is some fresh goat milk, kefir or whey and this kit to get started. The equipment is all reusable and we've included enough cheese salt and rennet to get you started on your first 8 batches. 
Kit Includes:
Square Cheese Basket
Cheese Thermometer
Cheese Cloth
Vegetable Rennet
Cheese Salt
Needed but not included: Goat Milk and Kefir (or yogurt whey)
Storage & Care:
All the ingredients in the kit are good for at least 18 months.  Makes 8 batches of cheese.
Free shipping on all orders over $75 to the contiguous United States.