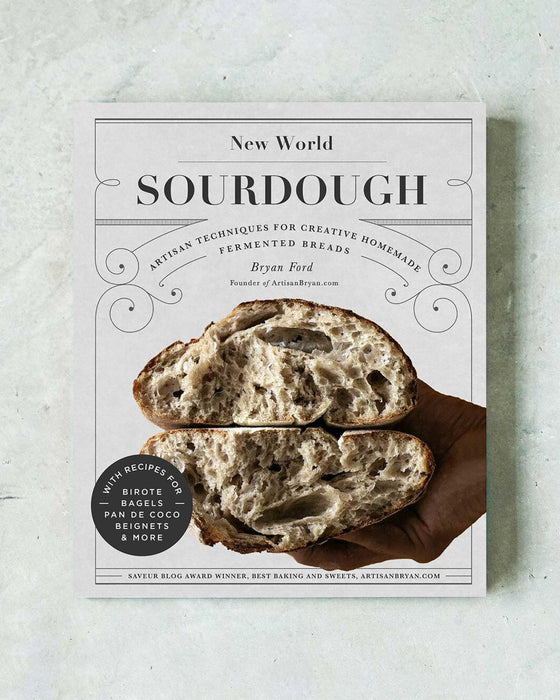 New World Sourdough: Artisan Techniques for Creative Homemade Fermented Breads
Original price
$27.95
-
Original price
$27.95
New World Sourdough by Bryan Ford
New World Sourdough is your go-to guide to baking delicious, inventive sourdough breads at home.
Learn how to make a sourdough starter, basic breads, as well as other innovative baked goods from start to finish with Instagram star Bryan Ford's (@artisanbryan) inviting, nontraditional approach to home baking. With less emphasis on perfecting crumb structure or obsessive temperature monitoring, Ford focuses on the tips and techniques he's developed in his own practice, inspired by his Honduran roots and New Orleans upbringing, to ensure your success and a good return on your time and effort.
Free shipping on all orders over $75 to the contiguous United States.