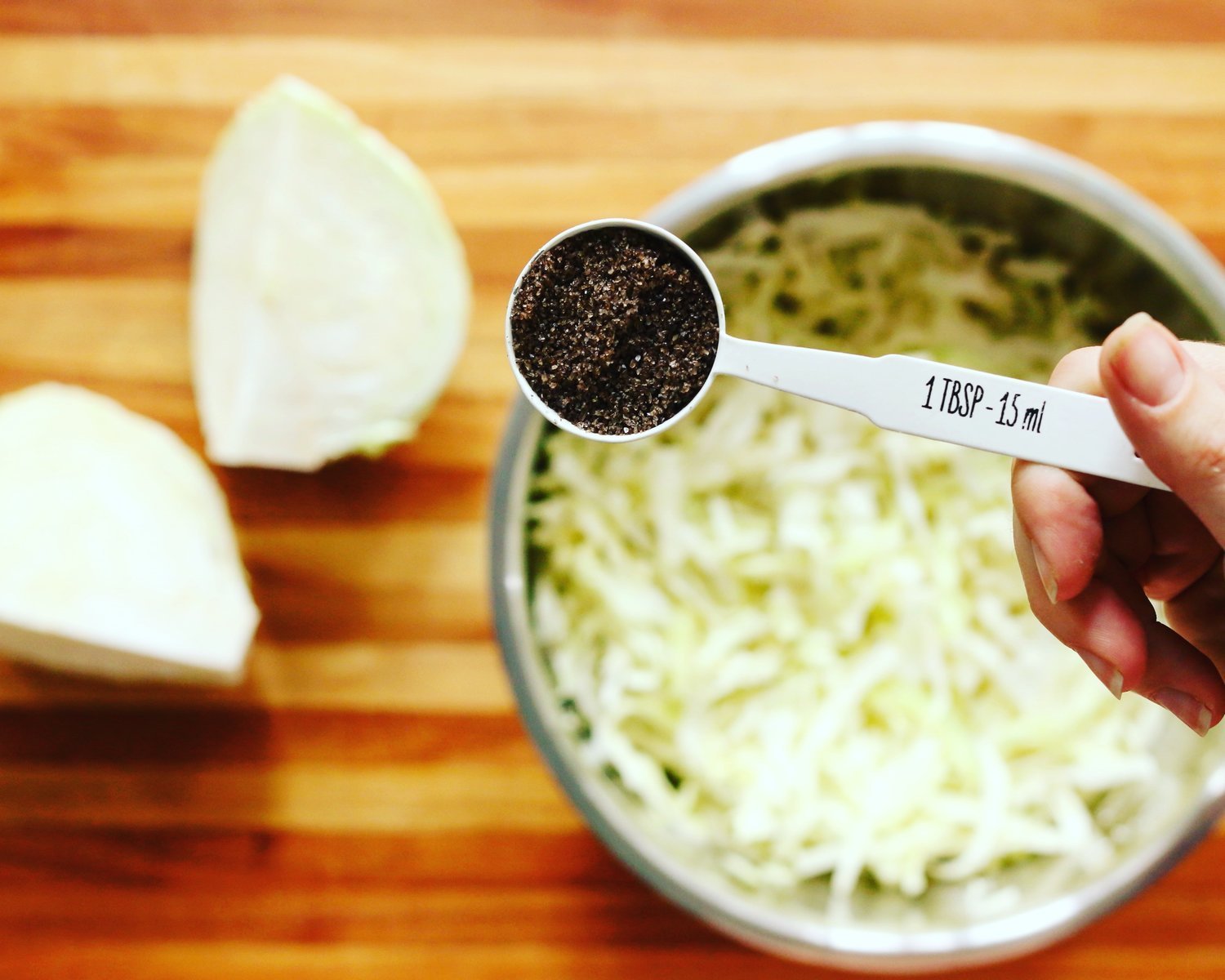 Recipe: Smoked Kraut
Don't be fooled by this kraut recipe. Sure, the instructions and ingredient list are incredibly simple (you only need two things: cabbage and smoked sea salt), however, the flavors are anything but.
We've seen smoked sea salt used as a garnish a lot recently. It's a nice addition to grilled meats, simple roasted veggies and the rim of a margarita glass, but we wanted to experiment with making it a key component of a dish.
So we used it to make sauerkraut, wondering what the resulting flavors would be like without adding any other spices, vegetables or herbs. Would it be interesting enough to satisfy our cravings and fun enough to share with you?
The answer is yes. A thousand times yes. The smoked sea salt does a lot of work in this kraut: it adds an aromatic smokiness throughout, intensifies the savory flavors introduced by fermentation, and makes for a rich, earthy kraut without the extra ingredients. If kraut were kissed by an open flame, this is what it would taste like.
It's also a great launching pad for your own fermentation experimentation. There are tons of different smoked salts out there, from alderwood, to hickory, to applewood, so you can experiment with different flavors to find your favorite.