How to Make Apple Cider Doughnuts
Instructions For Use With: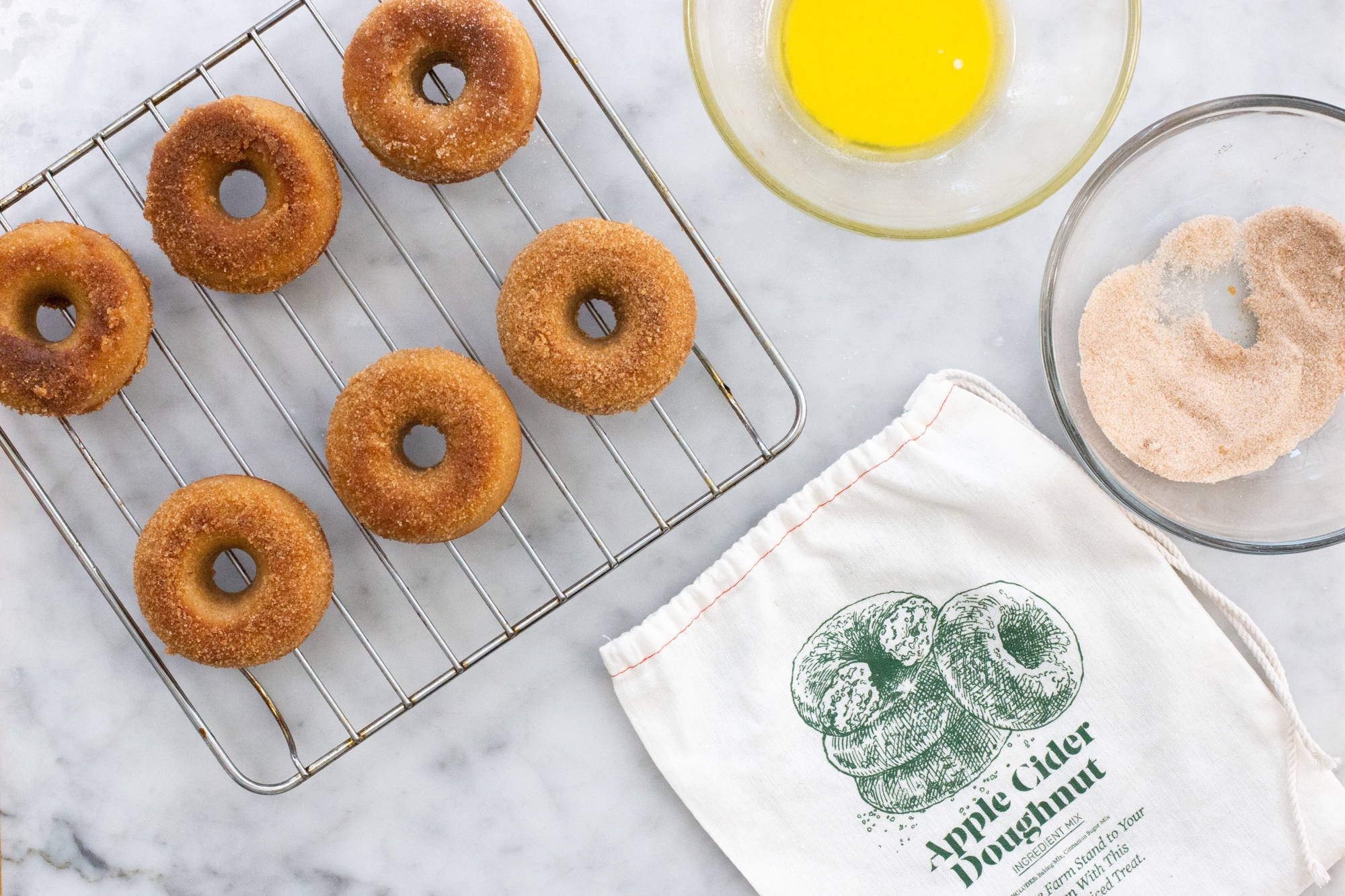 ---
---
Mixing Bowl

Doughnut Pan (or Muffin Tin)
Doughnut Baking Mix

Cinnamon Sugar Blend
1 Cup Apple Cider

1/2 Cup Olive Oil

2 Eggs

3 Tablespoons Melted Butter
---
Let's Get Started
Step-by-Step Instructions

---
Preheat oven to 425˚F. Spray doughnut pan with baking spray.
Don't have a doughnut pan? You can use a muffin tin with a small ball of tin foil in the center to create a doughnut hole.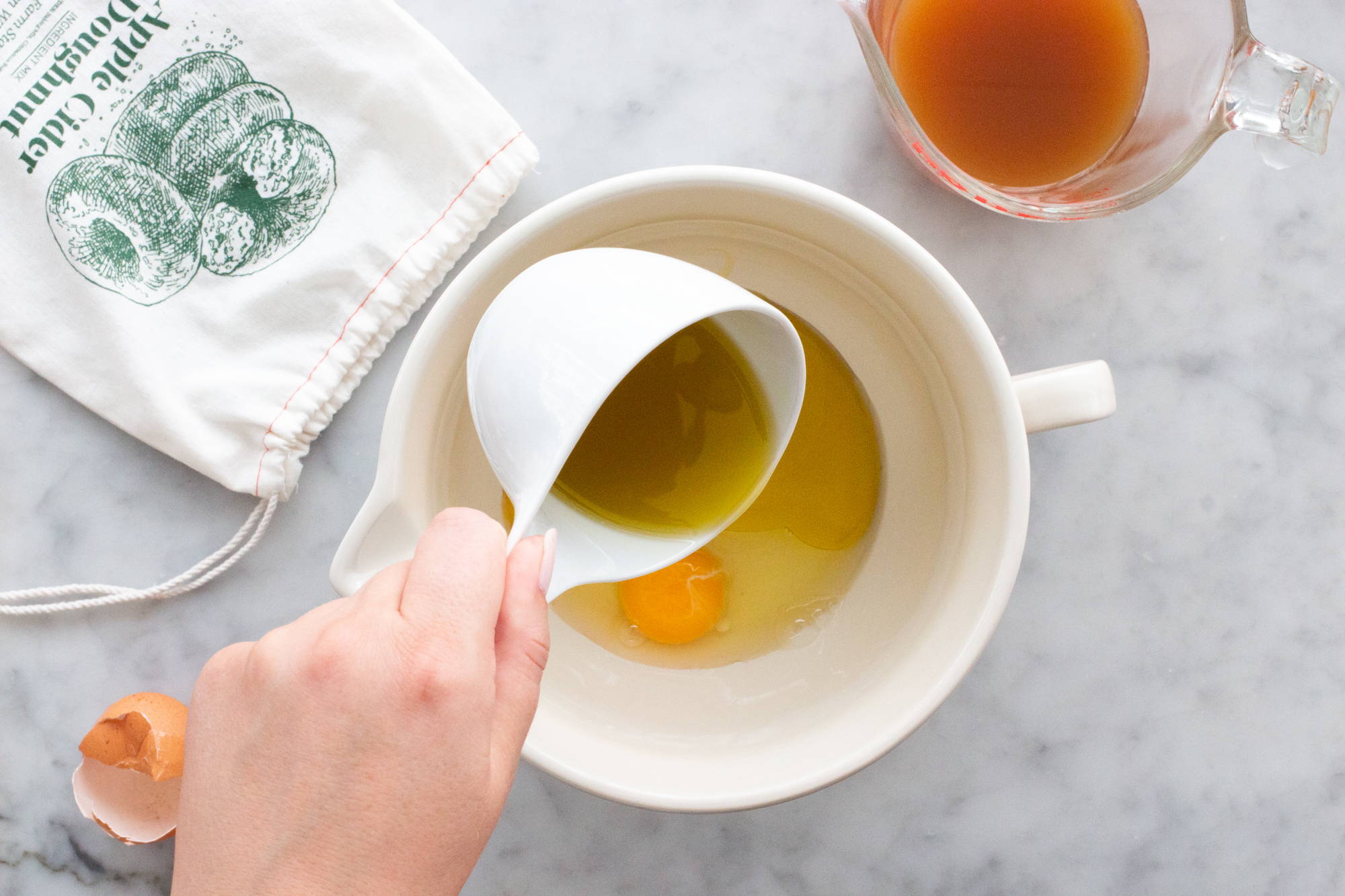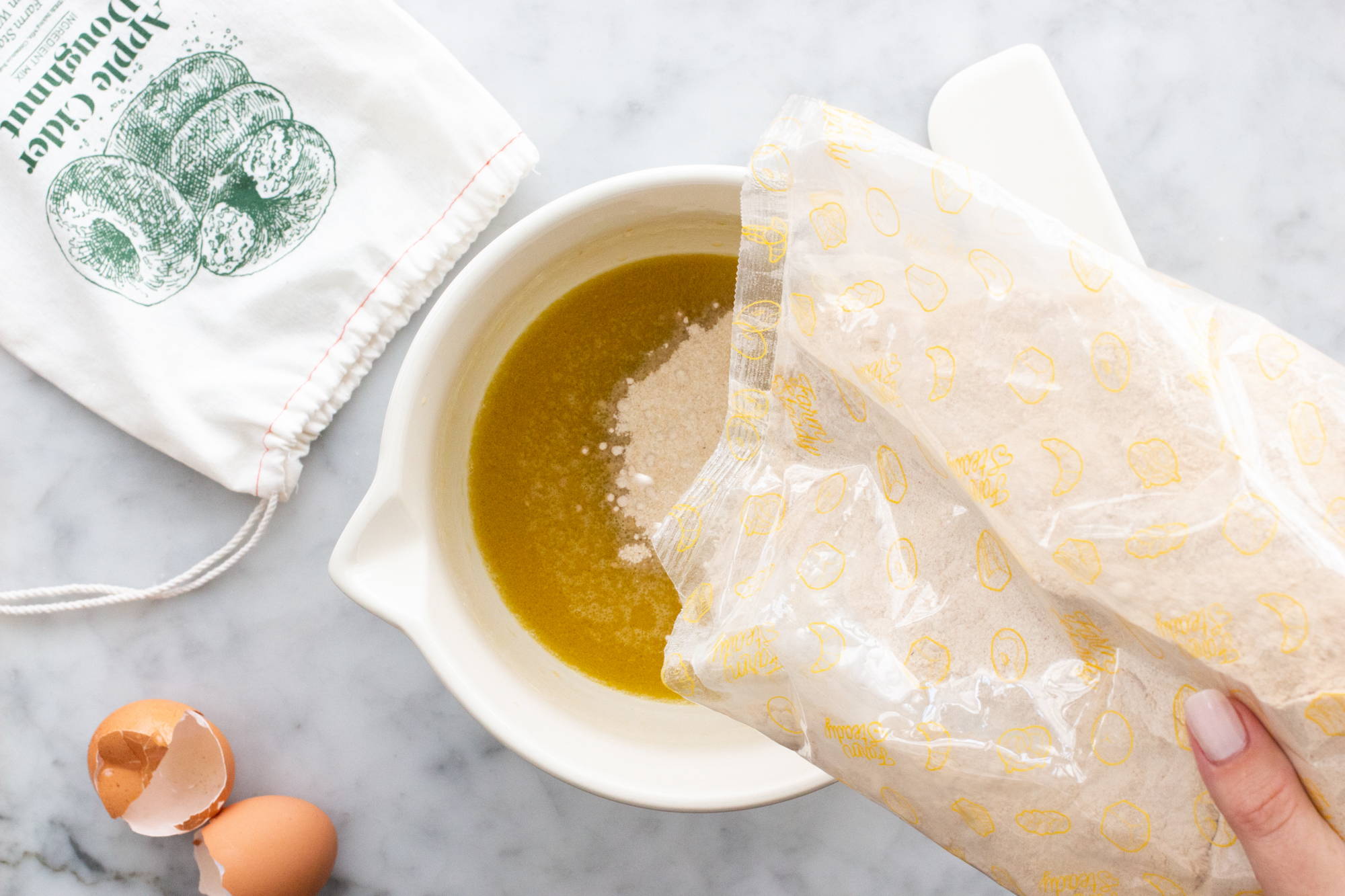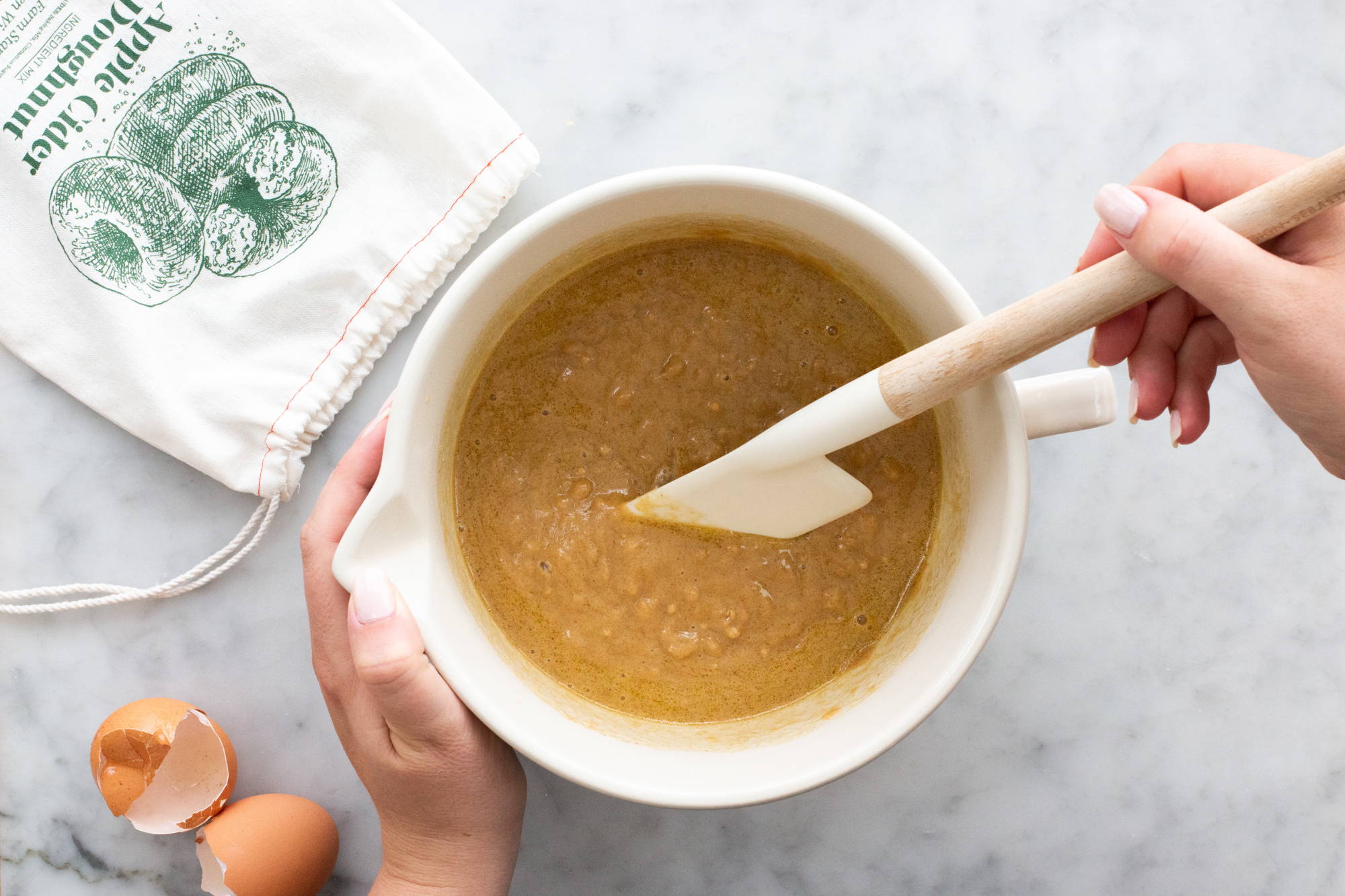 In a mixing bowl, combine apple cider, olive oil and eggs. Add in the baking mix and stir until well blended.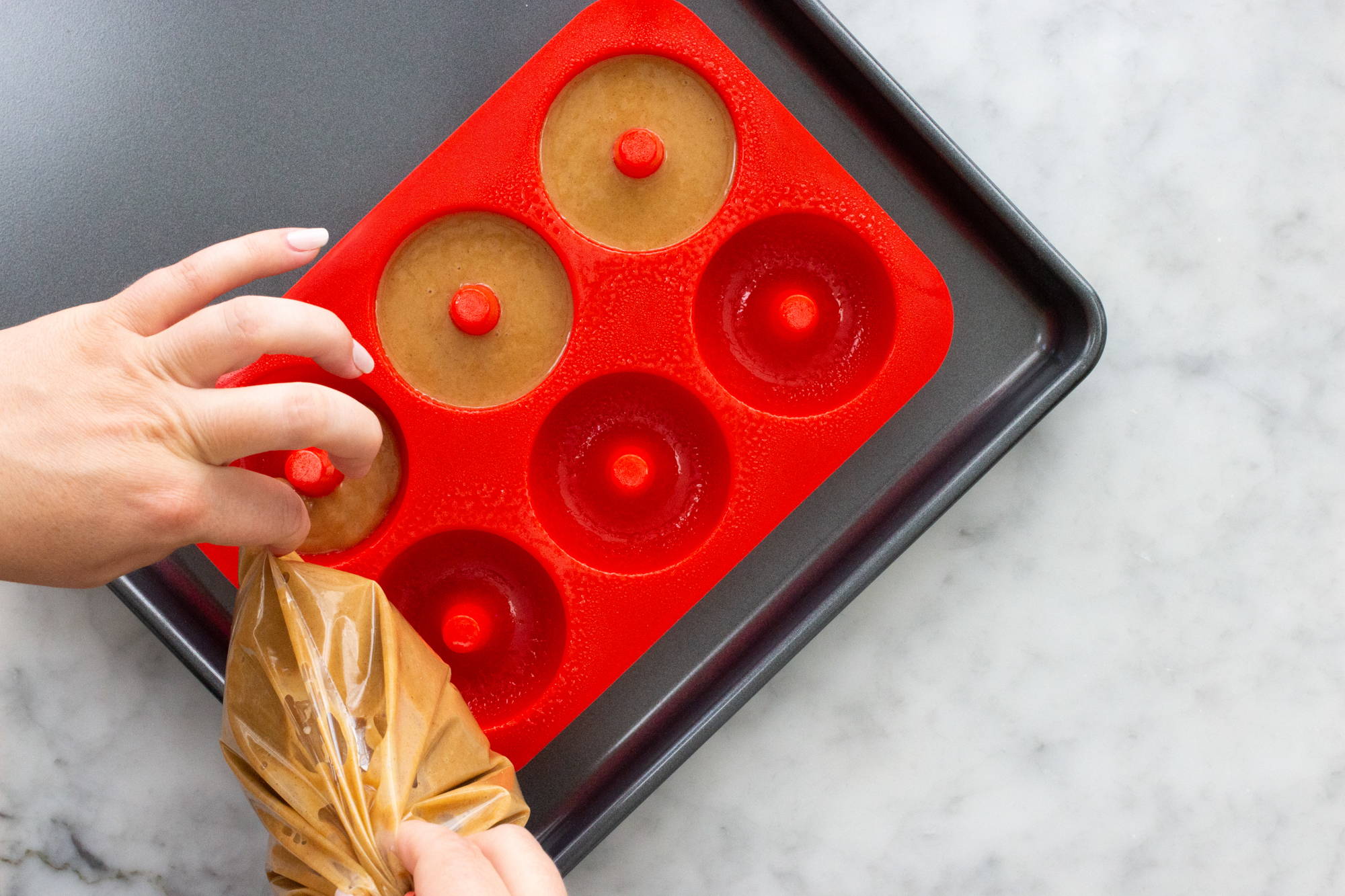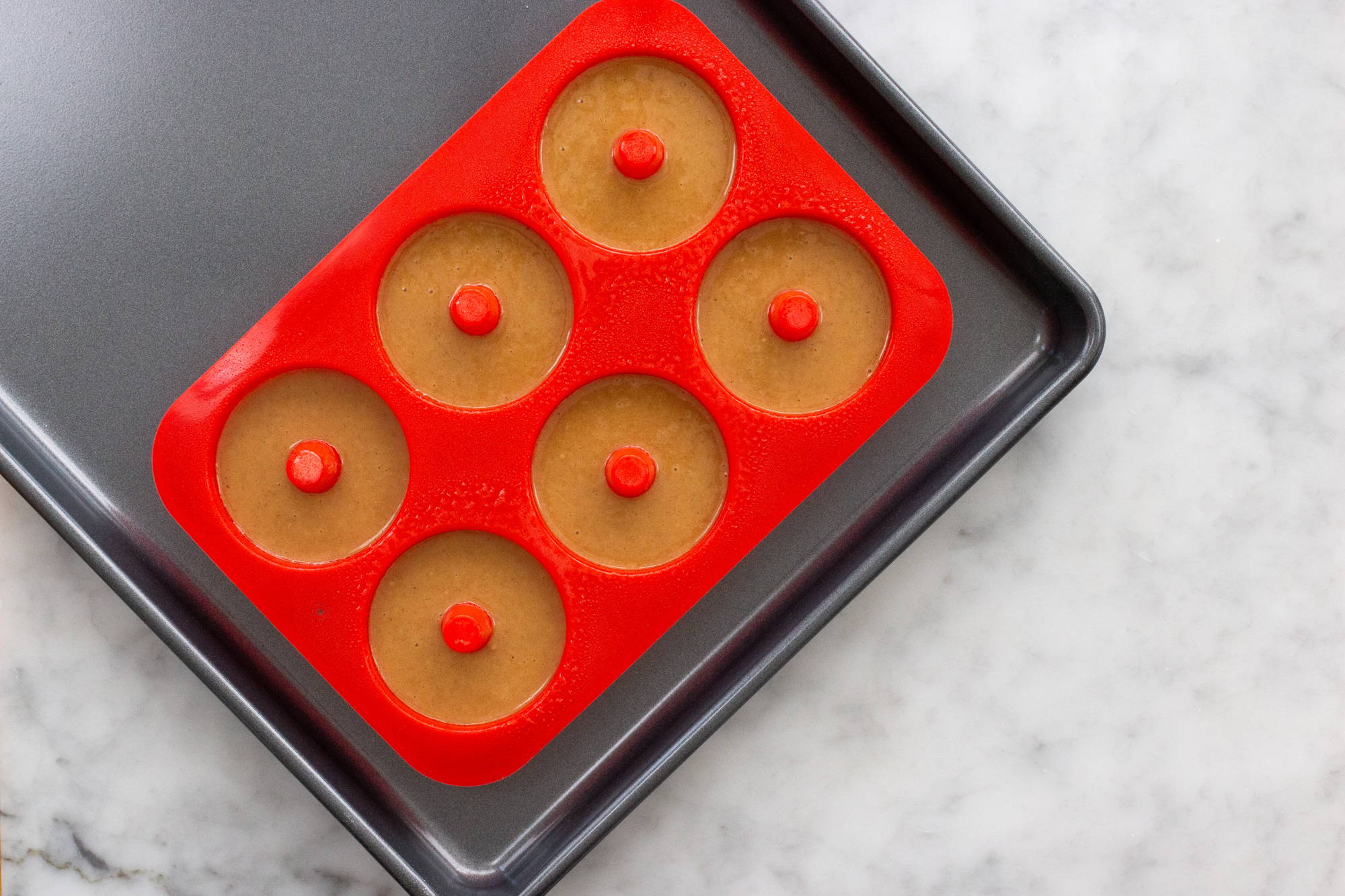 Using a spoon or piping bag, add batter to doughnut pan filling just shy of the top. If you are using a muffin tin, fill just under 1".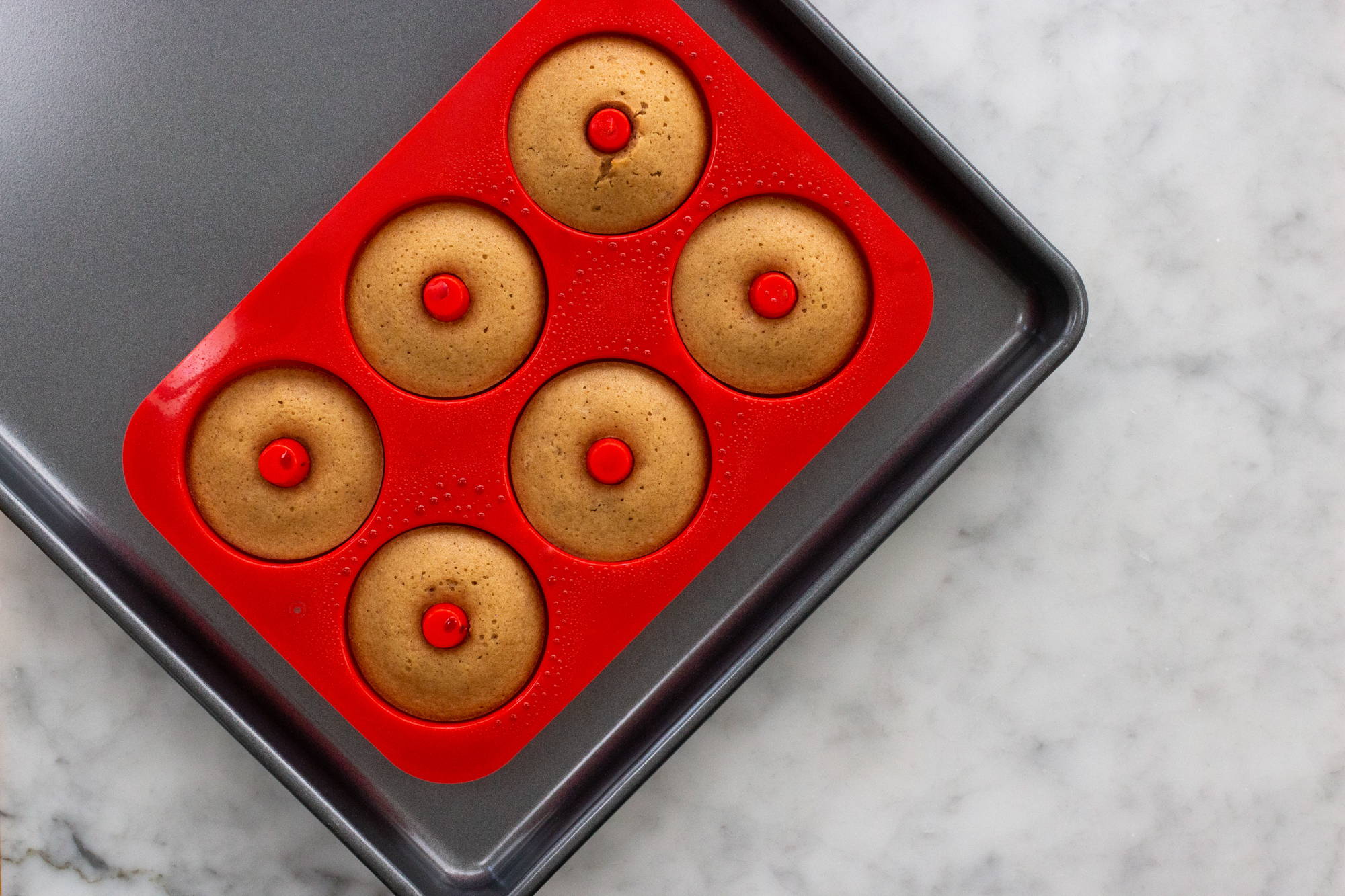 Bake for 15 minutes. Remove from pan and let cool.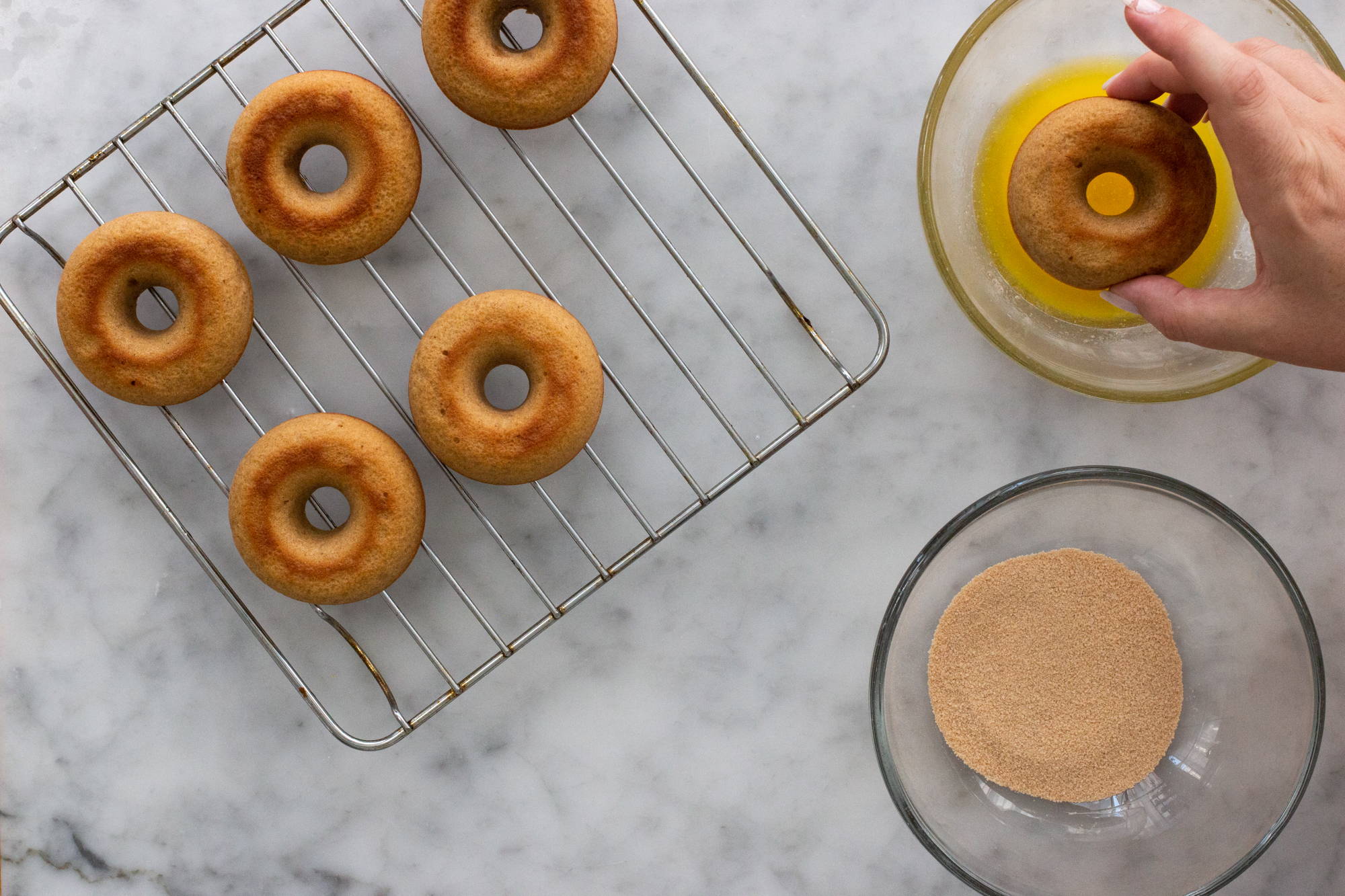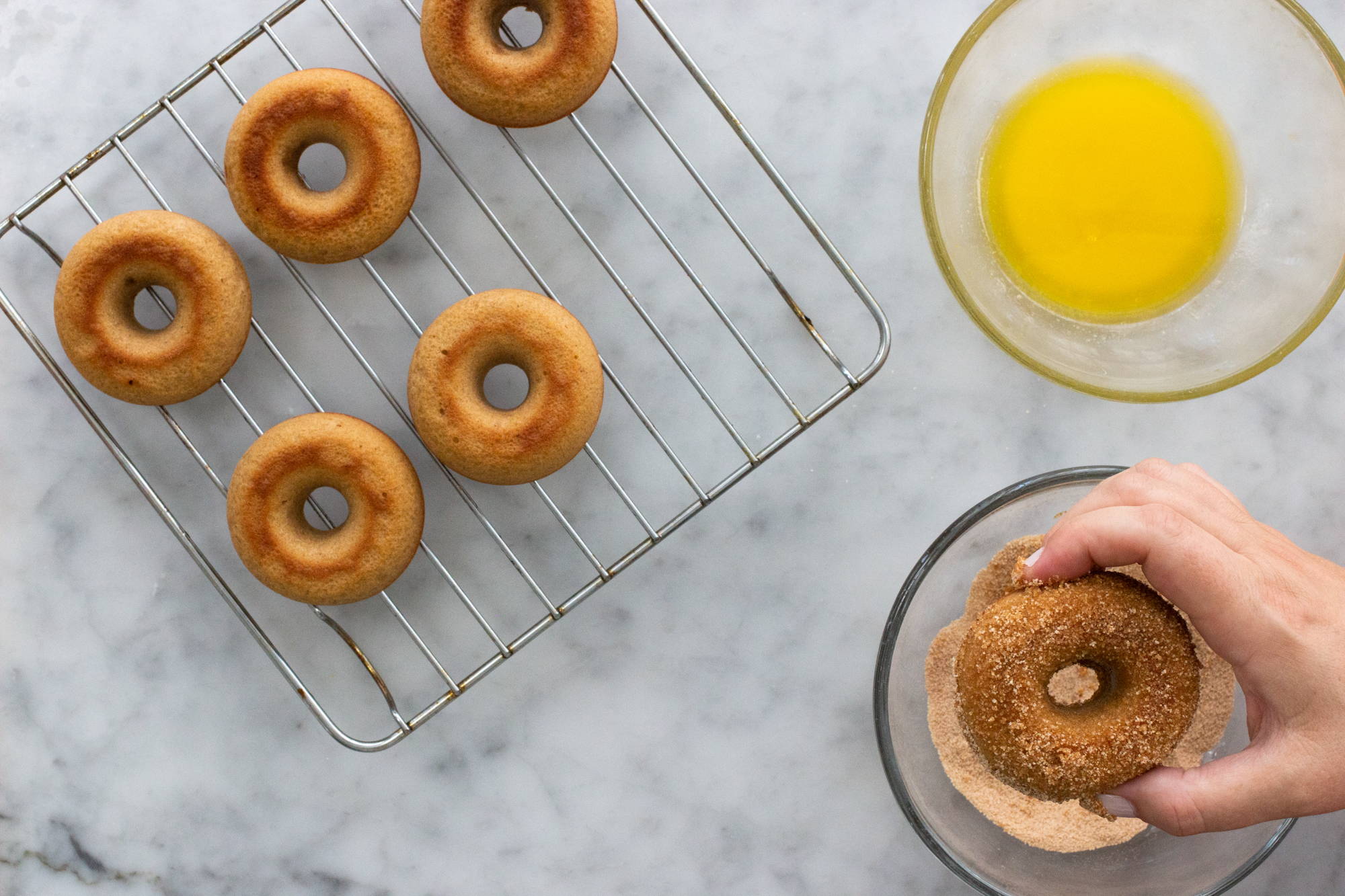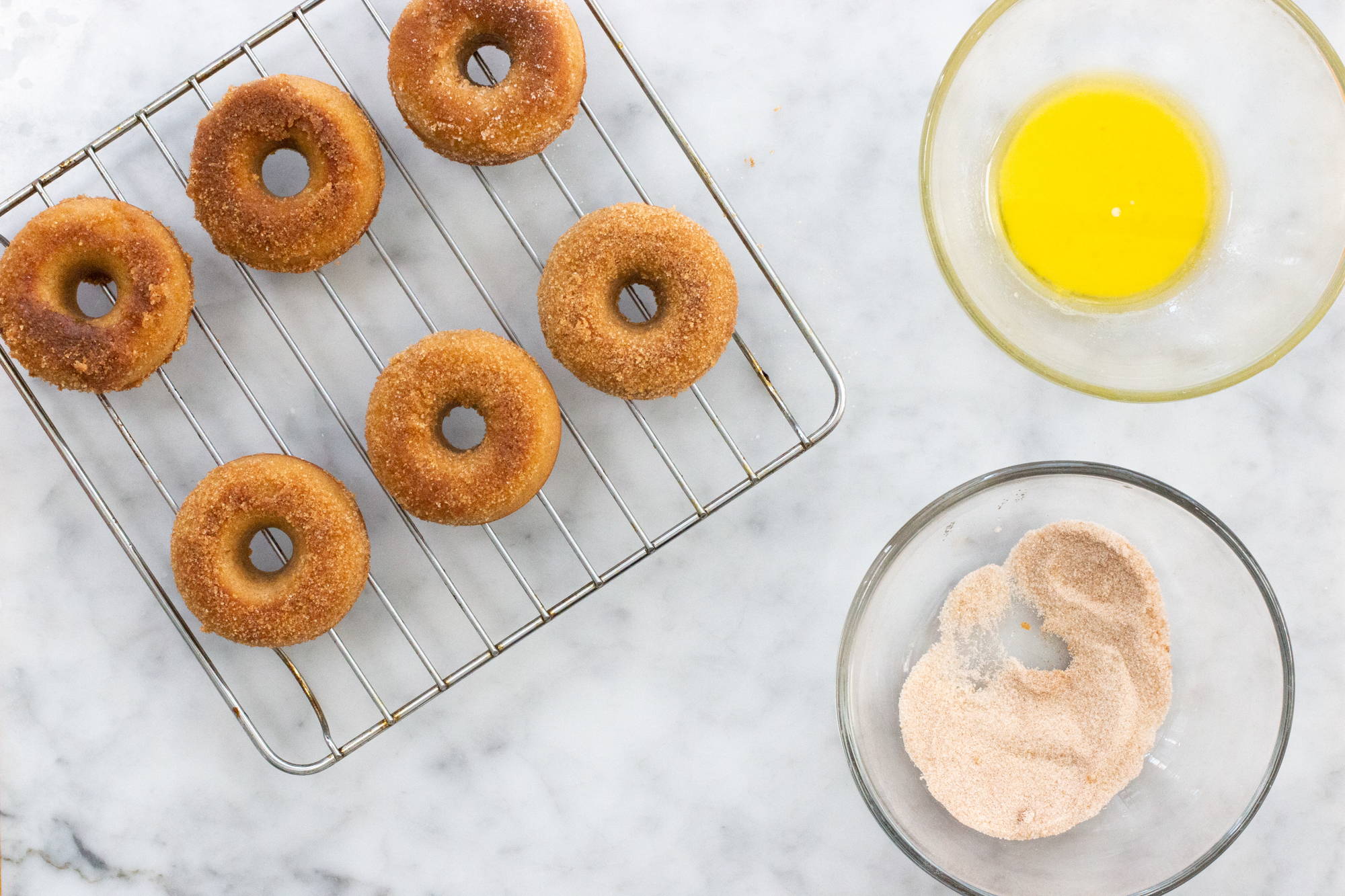 Place the cinnamon sugar mixture in a small bowl. Dip each side of the doughnut in melted butter, then dip each side in the cinnamon sugar mixture to coat. Repeat for all doughnuts.
---
Eat. Share with the world, and try something new.