How to Make Cinnamon Swirl Flower Pot Bread
---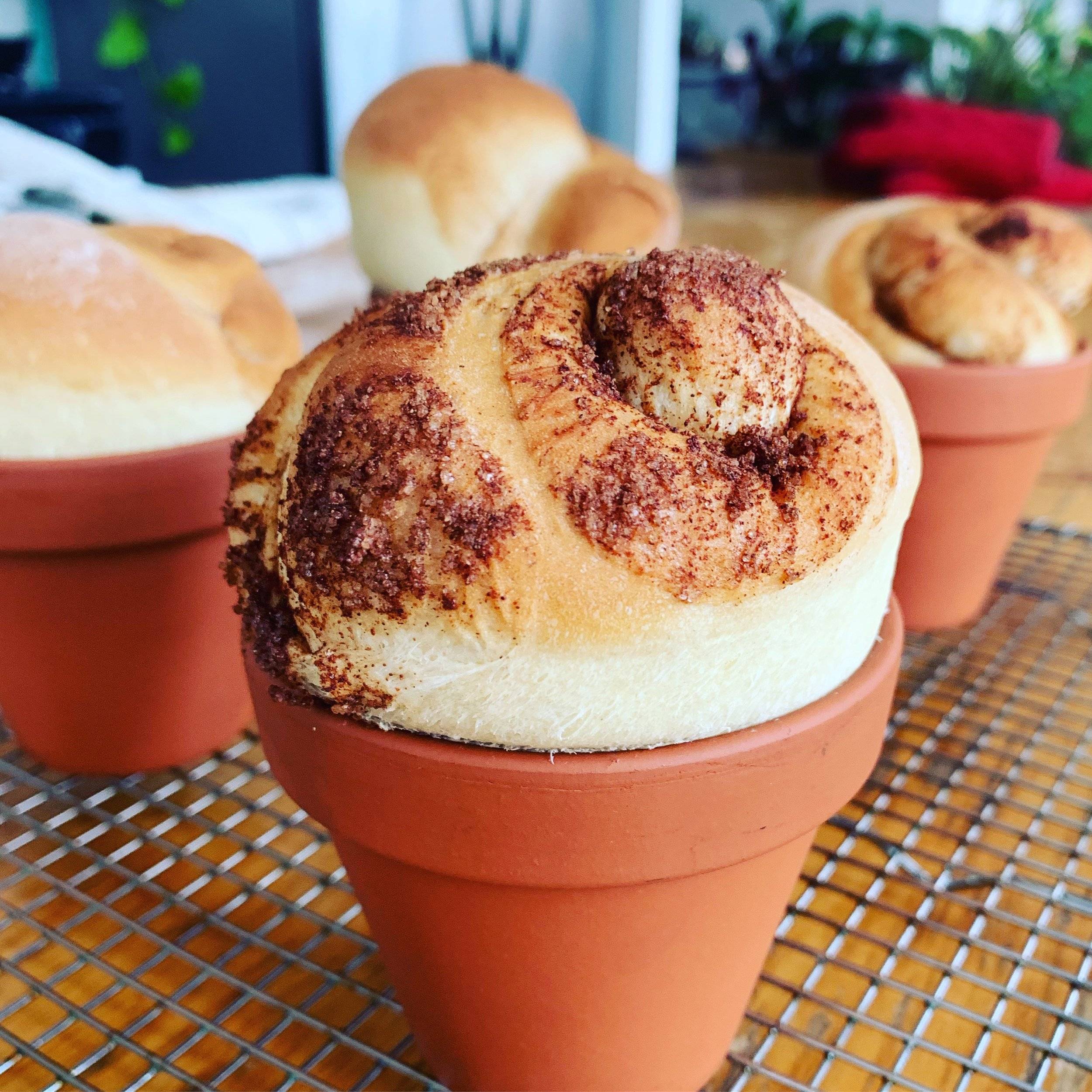 Seasoned Terracotta Baking Pots (Follow these instructions to season your pots)

Electric Mixer w/ Dough Hook

Baking Sheet
Baking Mix

Cinnamon Sugar Mix

Yeast

1 Egg

4 Teaspoons Milk

3/4 Cup Warm Water

Vegetable Oil
---
Let's Get Started
Step-by-Step Instructions

---
In the bowl of an electric mixer (or a large mixing bowl if you're kneading by hand) add baking mix and yeast and blend with your hands until evenly distributed.
In a separate bowl whisk together the egg and 4 teaspoons milk. Add in 3/4 cup warm water (straight from the tap is fine) and whisk to combine.
Add the egg mixture to the flour and mix with your hands until a shaggy dough forms.
Using the dough hook attachment mix on medium-low for 7 minutes. Dough should be smooth, pliable and soft but not sticky.
Turn dough out onto a lightly floured work surface. Flatten the dough into a rectangle. Brush with oil and sprinkle cinnamon sugar mix generously over the top.
Starting at the short end, roll the dough into a log. Cut the dough evenly into as many sections as you have flour pots.
Coat the inside of your seasoned terracotta baking pots thoroughly with vegetable oil. Place one ball of dough, swirl-side up, in each baking pot. Cover baking pots with a kitchen towel and let rise in a warm area for 1 hour. After an hour, dough should be about the height of the baking pots.
Cold Weather Tip: Make sure to let your dough rise in a warm area. Yeast (much like the rest of us) is a bit sluggish in the cold and it may take 15 to 30 minutes longer for your dough to rise.
Preheat oven to 350˚F and continue to let rise until the dough is above the lip of the baking pot. Place baking pots on a baking sheet and bake on the center rack for 18 minutes.
Let cool. When the bread and baking pots are cool enough to handle turn over and using a knife scrap any dough off the bottom of the pot. Remove each loaf from the baking pots and let both cool for 5-10 minutes. Return bread to terracotta baking pots for serving.
Wash terracotta baking pots with warm water and plan your next flower pot loaf. Elastic doughs work great with a well oiled baking pot. For runnier doughs (like quick breads) line your baking pot with parchment paper.
---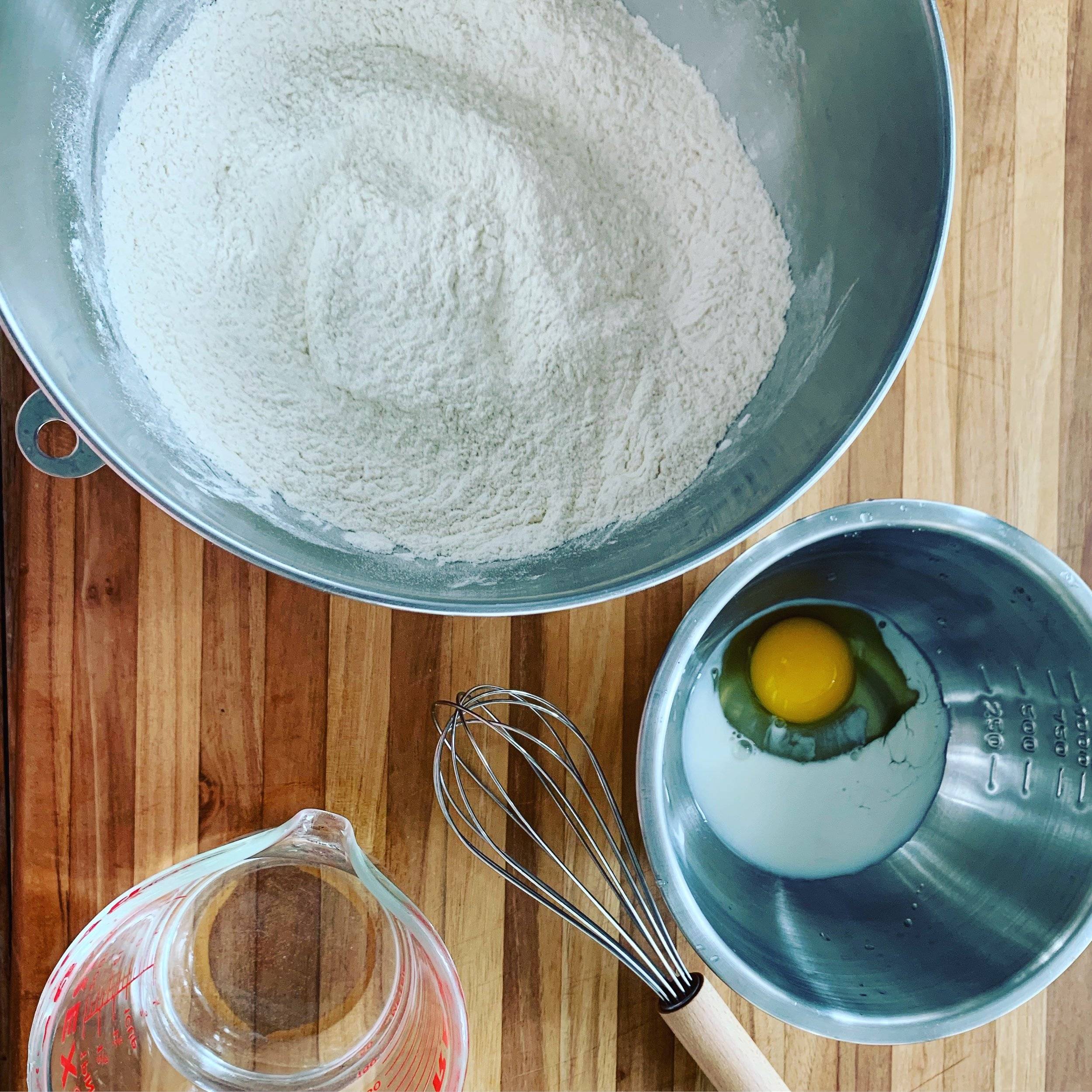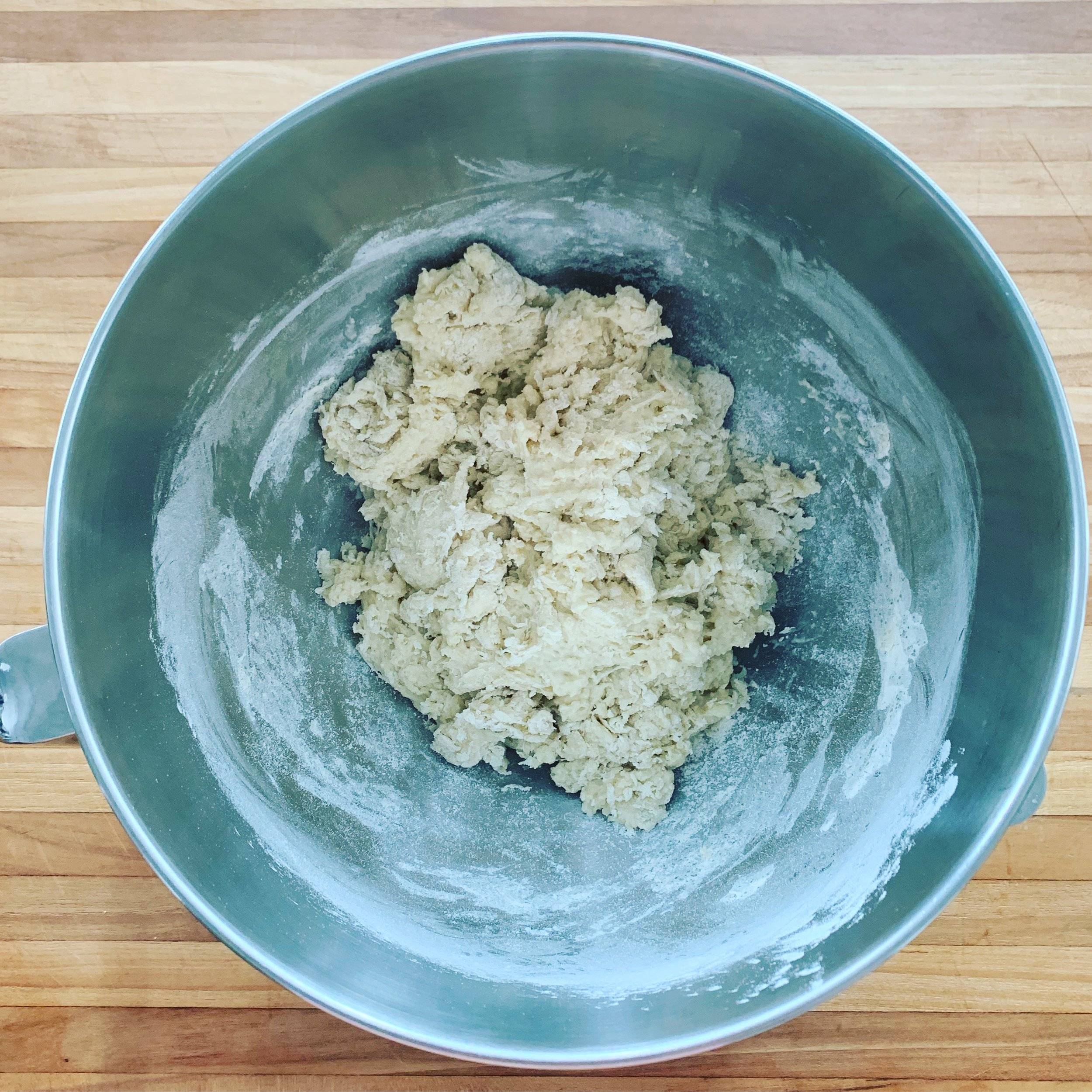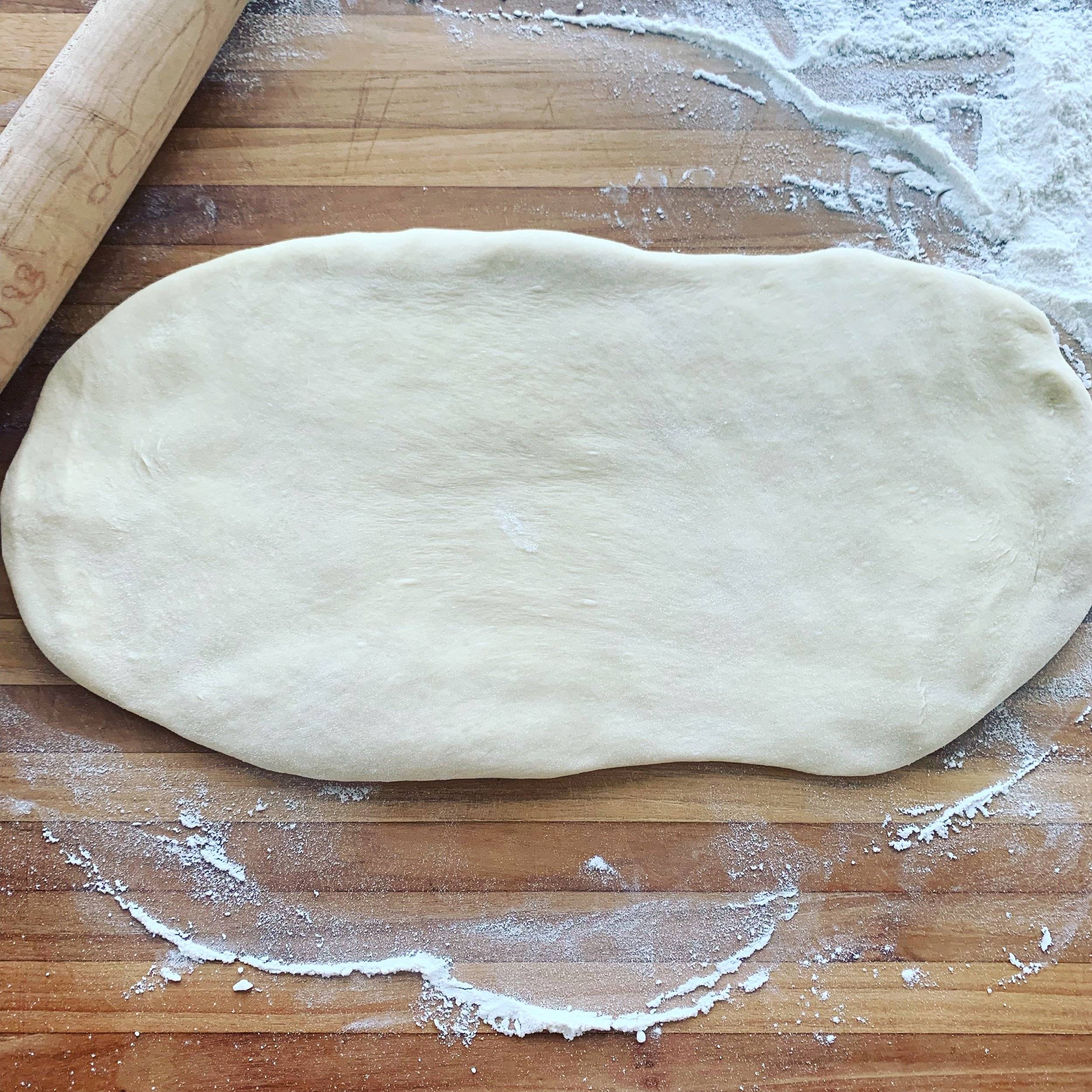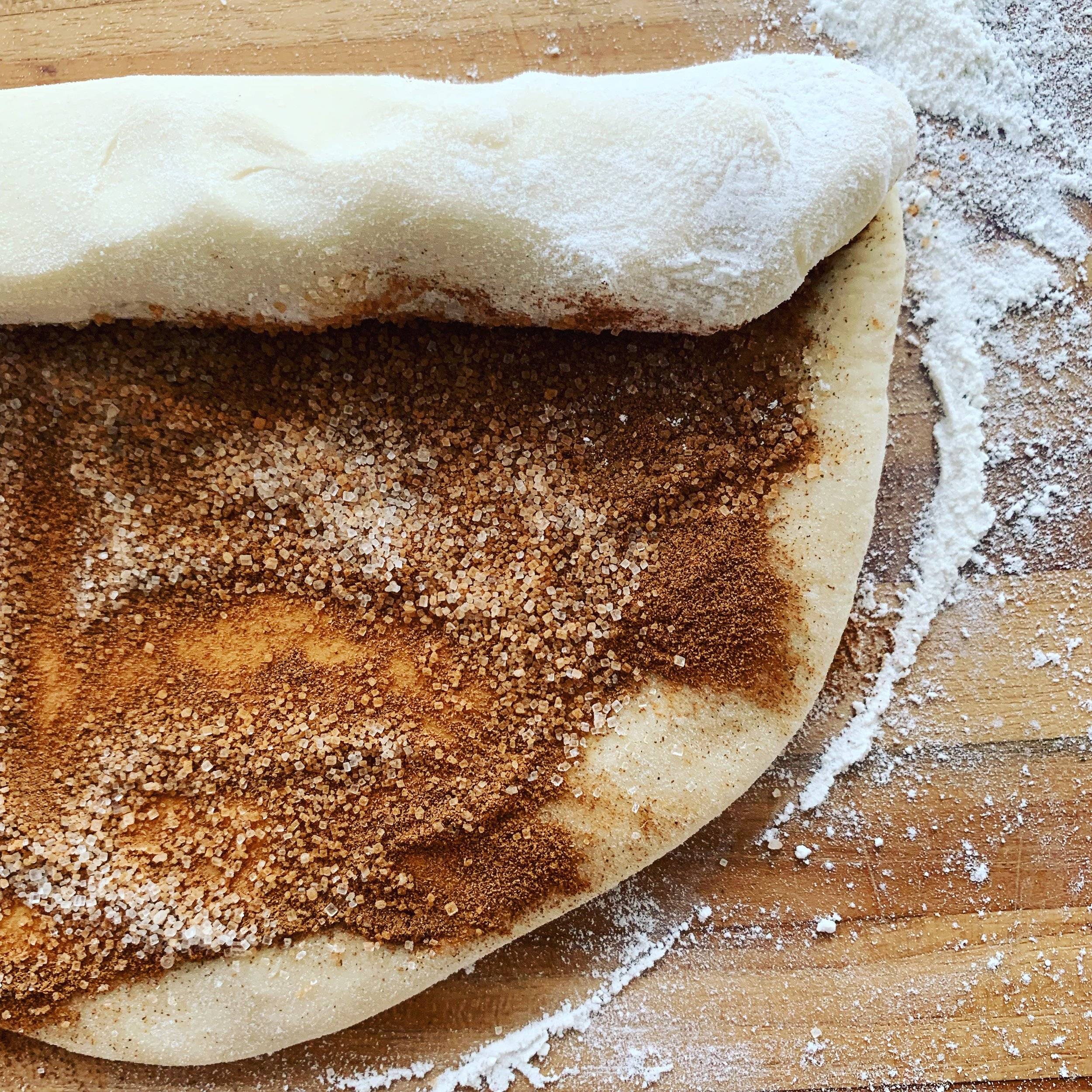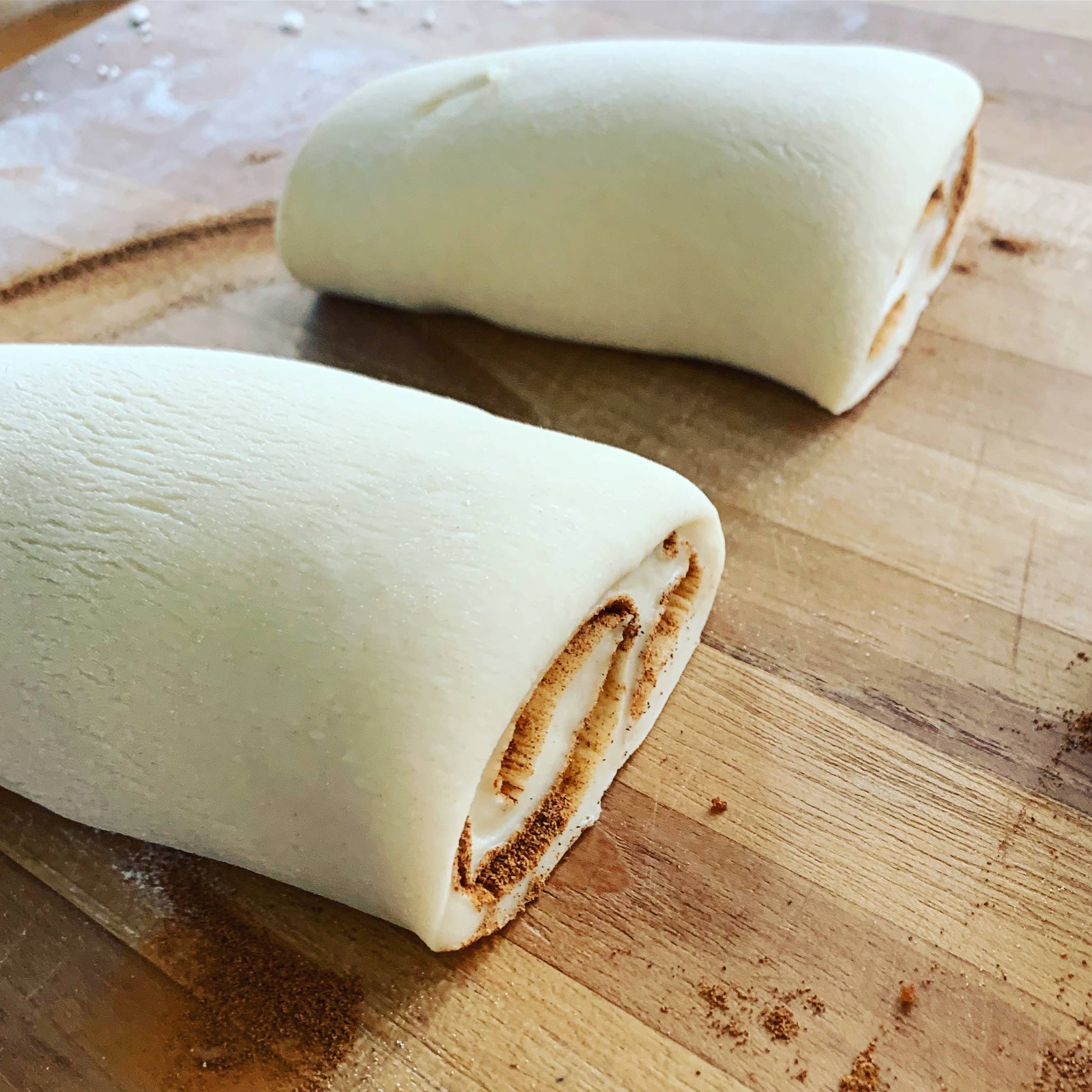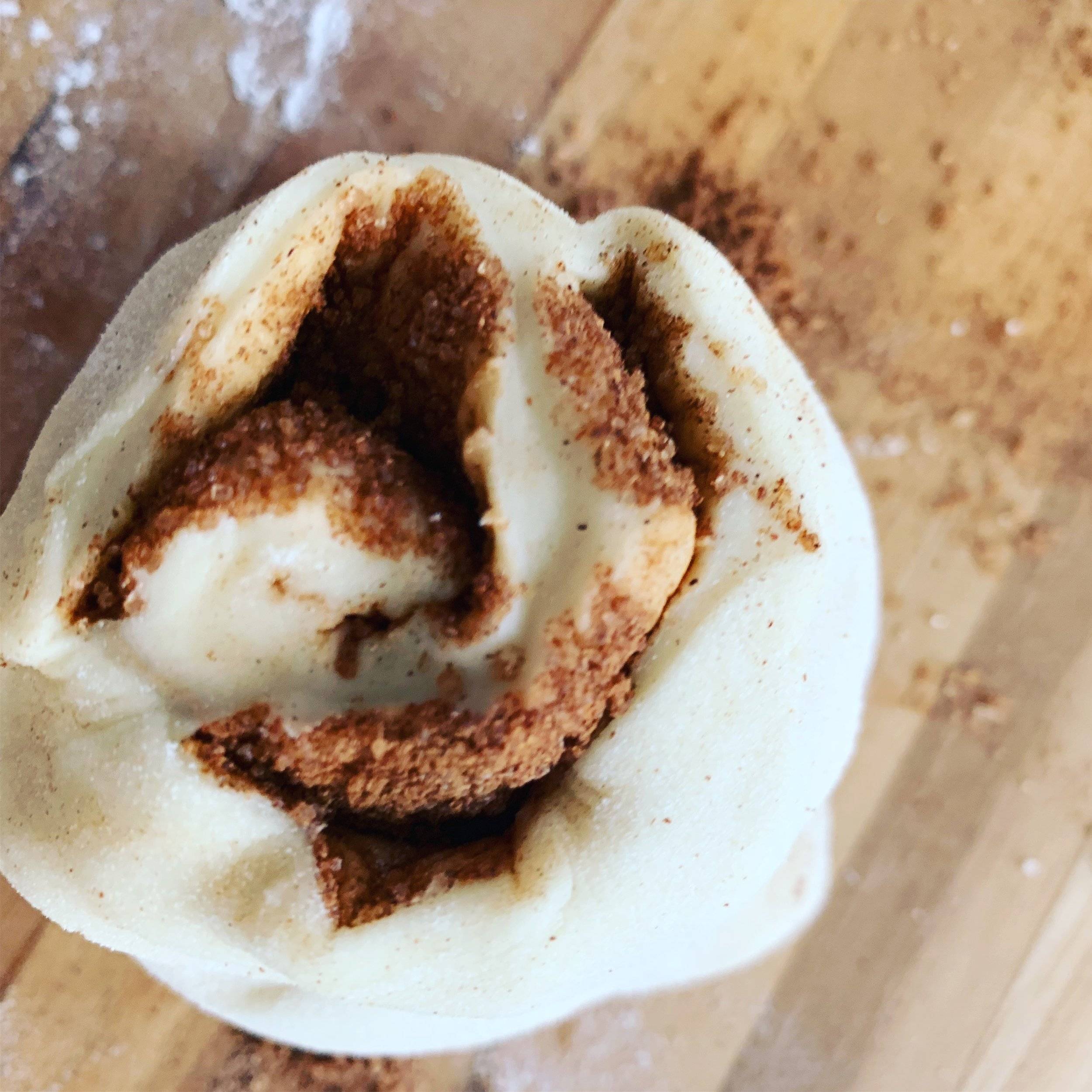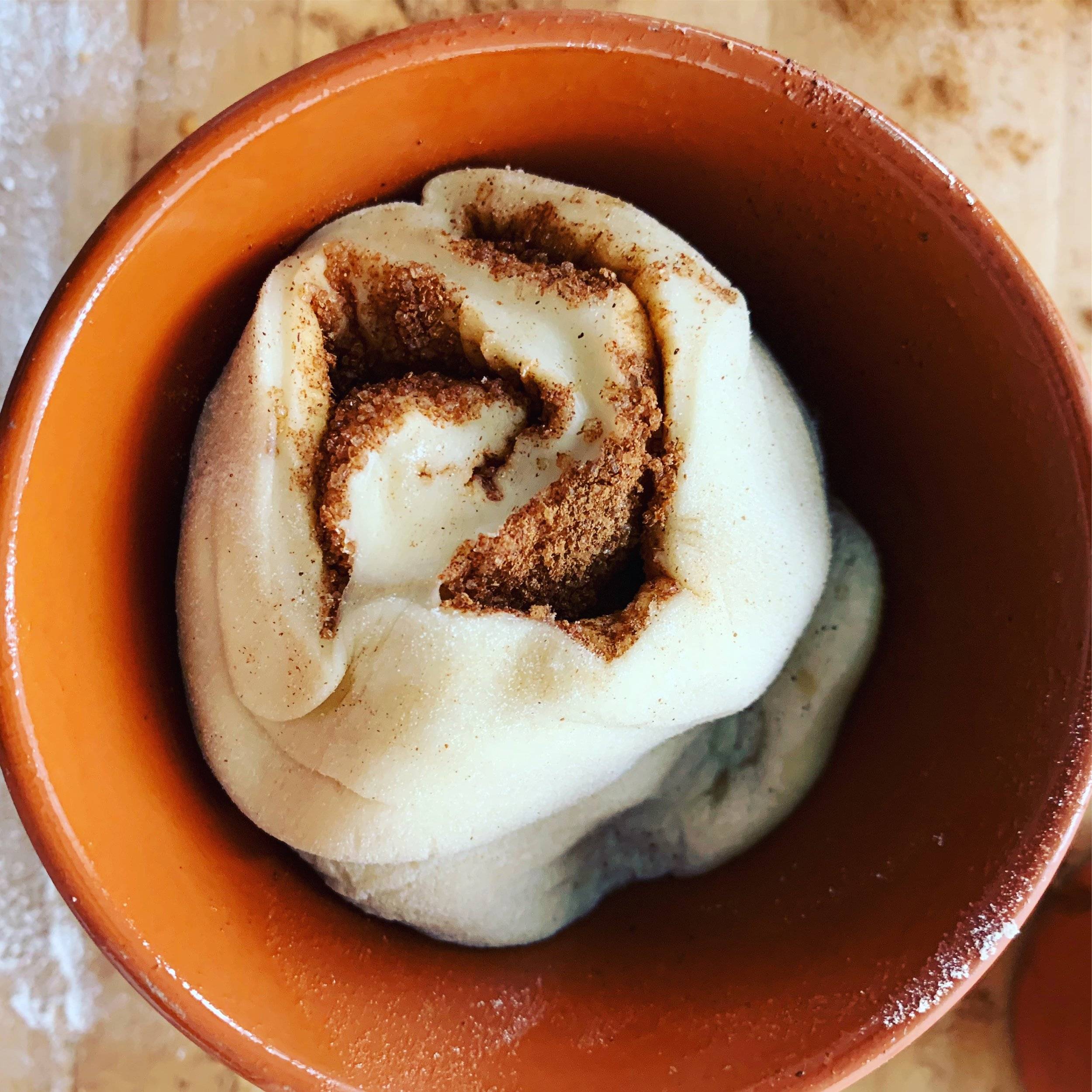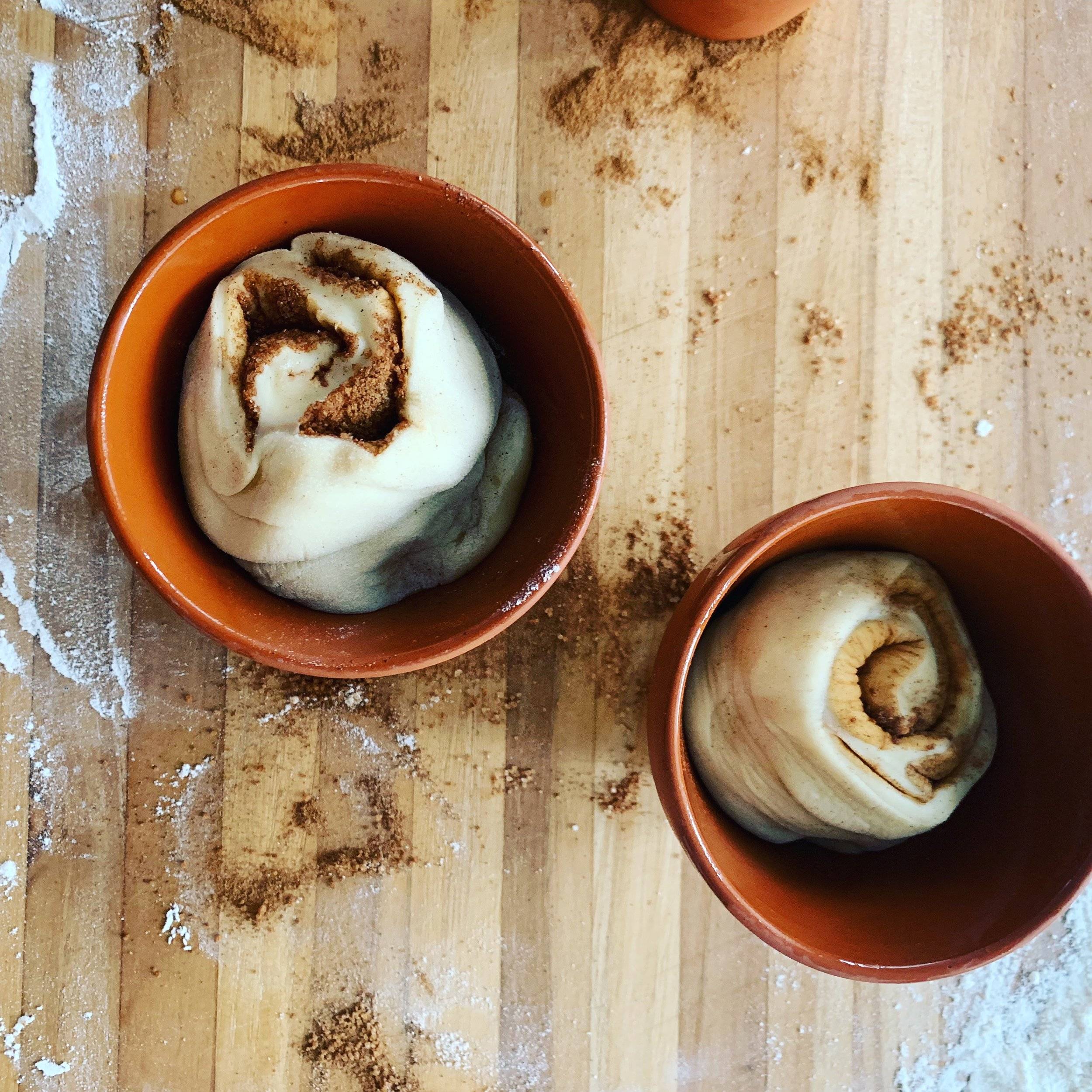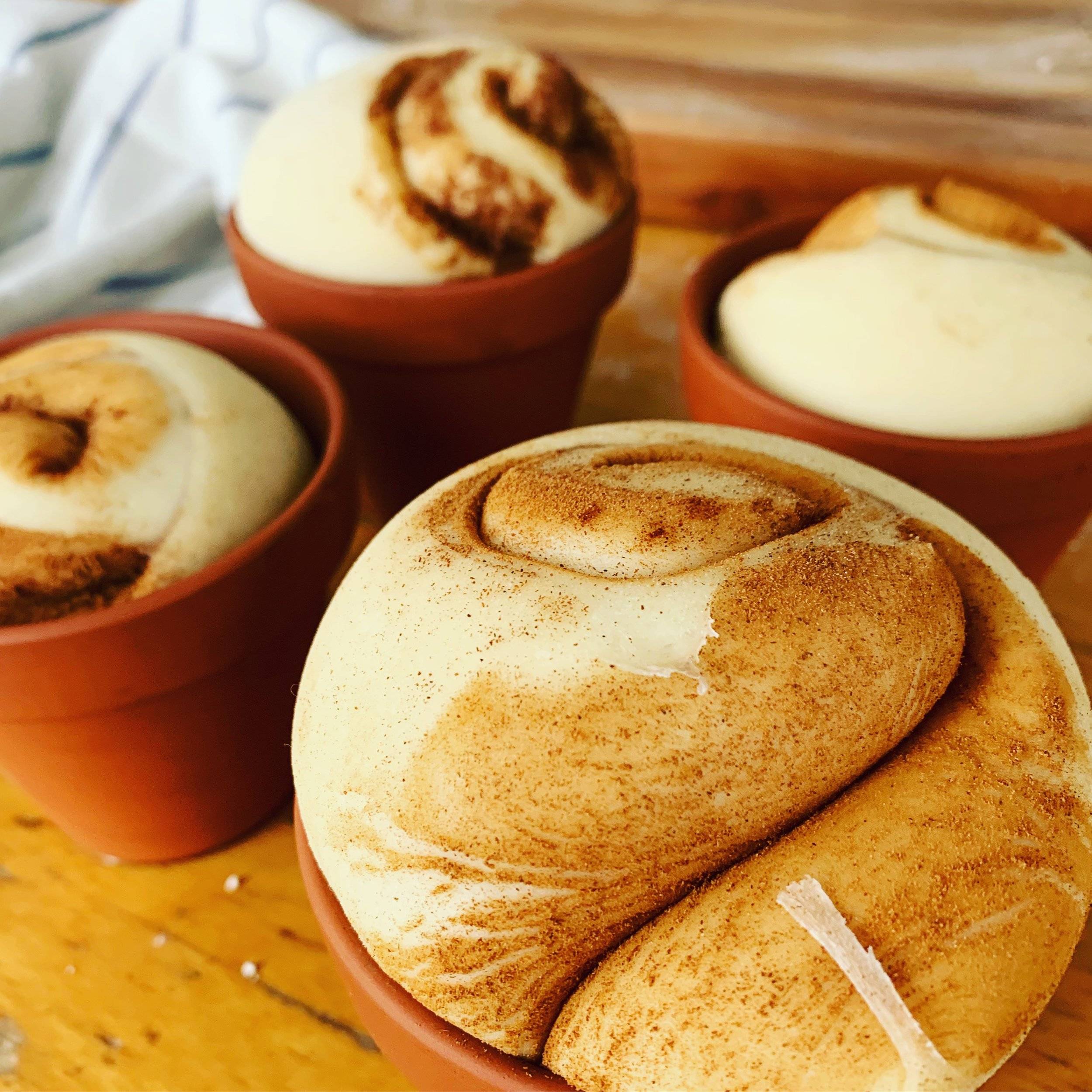 ---
Eat. Share with the world, and try something new.