How to Make Sesame Seed Focaccia
Instructions For Use With: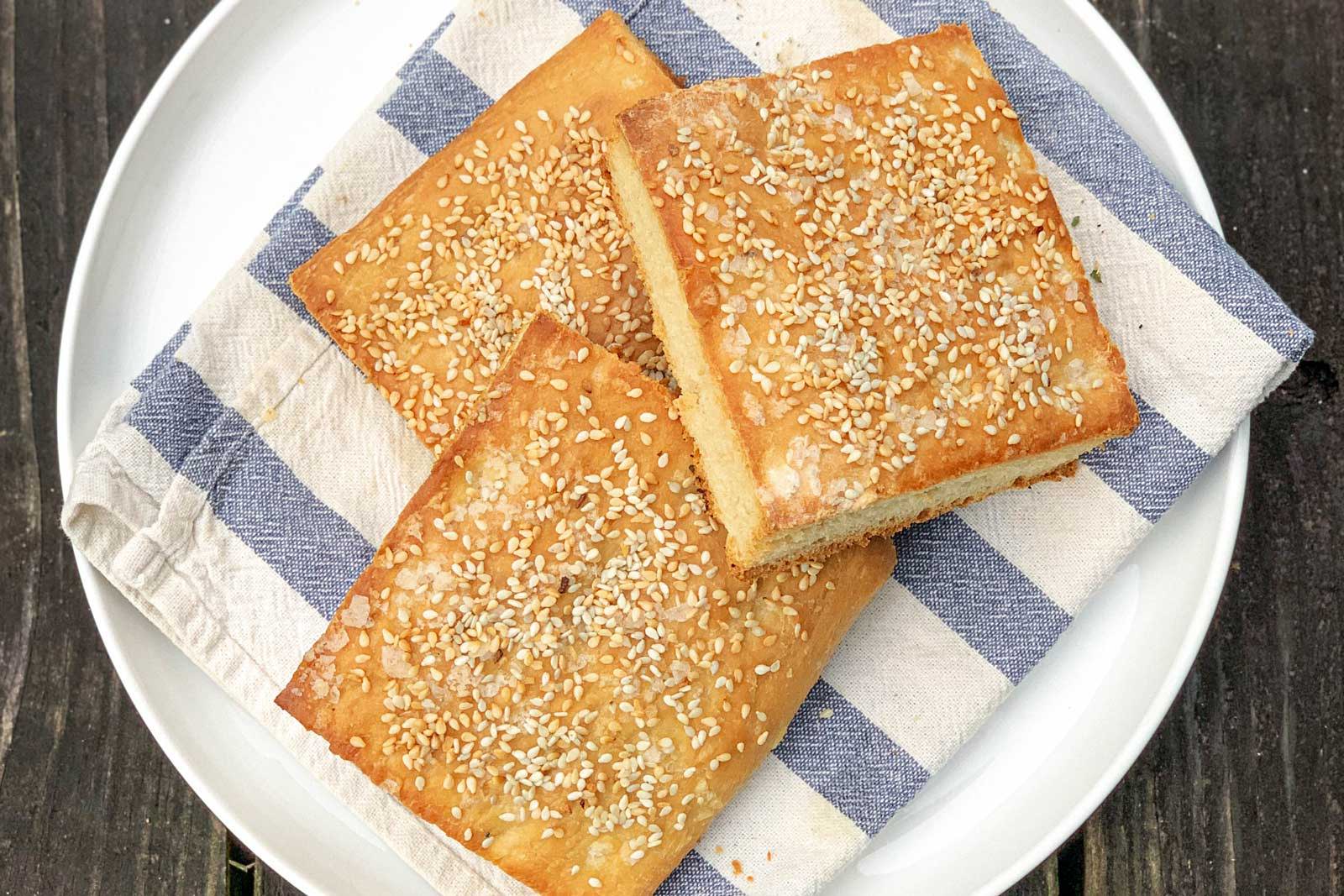 ---
---
Focaccia Baking Mix

Sesame Seeds

Baking Yeast
1/4 Cup Olive Oil

1 Cup Warm Water

1 Teaspoon Sugar
---
Let's Get Started
Step-by-Step Instructions

---
In a small bowl, mix yeast, 1 cup warm water, and 1 teaspoon of sugar. Let sit until cloudy, about 5 minutes to proof the yeast.
In a mixing bowl add baking mix, 3 tablespoons of olive oil, and proofed yeast from Step 1. Blend with your hands until a shaggy dough forms.
Knead the dough for about 1 minute. Dough should be smooth, pliable, soft but not sticky., and should have no dry spots. Cover the bowl with a towel and let it rise in a warm place for 1 hour. After an hour, dough should be doubled in size.
Cold Weather Tip: Make sure to let your dough rise in a warm area. Yeast (much like the rest of us) is a bit sluggish in the cold and it may take 15 to 30 minutes longer for your dough to rise.
Preheat oven to 350˚F. On an oiled baking tray, flatten the dough out using your hands, It should stretch out evenly until it fills out the corners of the baking tray. If the dough starts to resist, wait 5 minutes then stretch again.
Dimple the top of your dough then drizzle with 1 tablespoon of olive oil. Dust with sesame seeds. Place baking tray on the center rack of your oven and bake for 15 minutes or until golden brown.
Let cool. When the bread is cool enough to handle cut evenly into squares and serve.
---
Eat. Share with the world, and try something new.