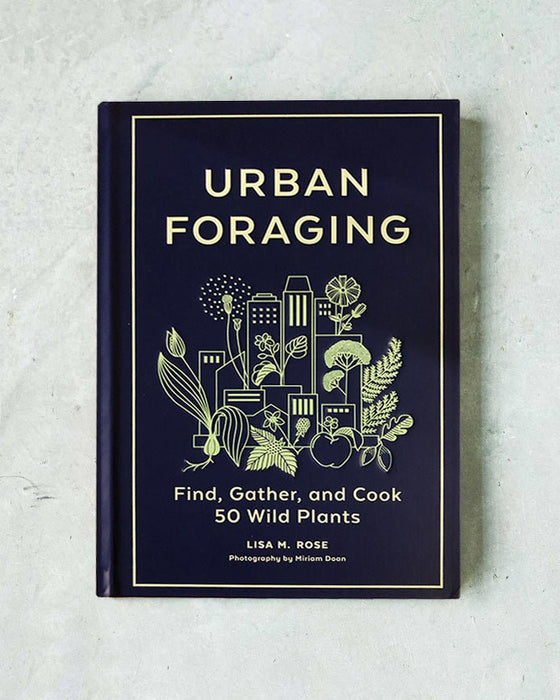 Urban Foraging
Original price
$20.00
-
Original price
$20.00
Urban Foraging by Lisa M. Rose
Foraging and wildcrafting are all the rage right now, but if you think you need to live in dense woodlands or a lush rural area to join in and harvest wild, edble plant life—think again. Urban spaces are full of plants that are free and ready for the picking (and totally safe to eat). This city folk's guide to urban foraging will show you what to look for and how to serve up all of the wild goodness you find. 
In Urban Foraging, expert forager Lisa M. Rose shares her advice on proper identification with clear images, plus, ethical and safe gathering tips, recipes detailing how to use your foraged ingredients in a wide array of culinary dishes and more. You will learn the ins and outs of finding, identifying, harvesting and cooking with 50 wild plants, including nettle, field garlic, peppermint, echinacea, honeysuckle, wild carrot and more. Discover a new way to find and prepare fresh ingredients growing right outside your door.
Free shipping on all orders over $75 to the contiguous United States.