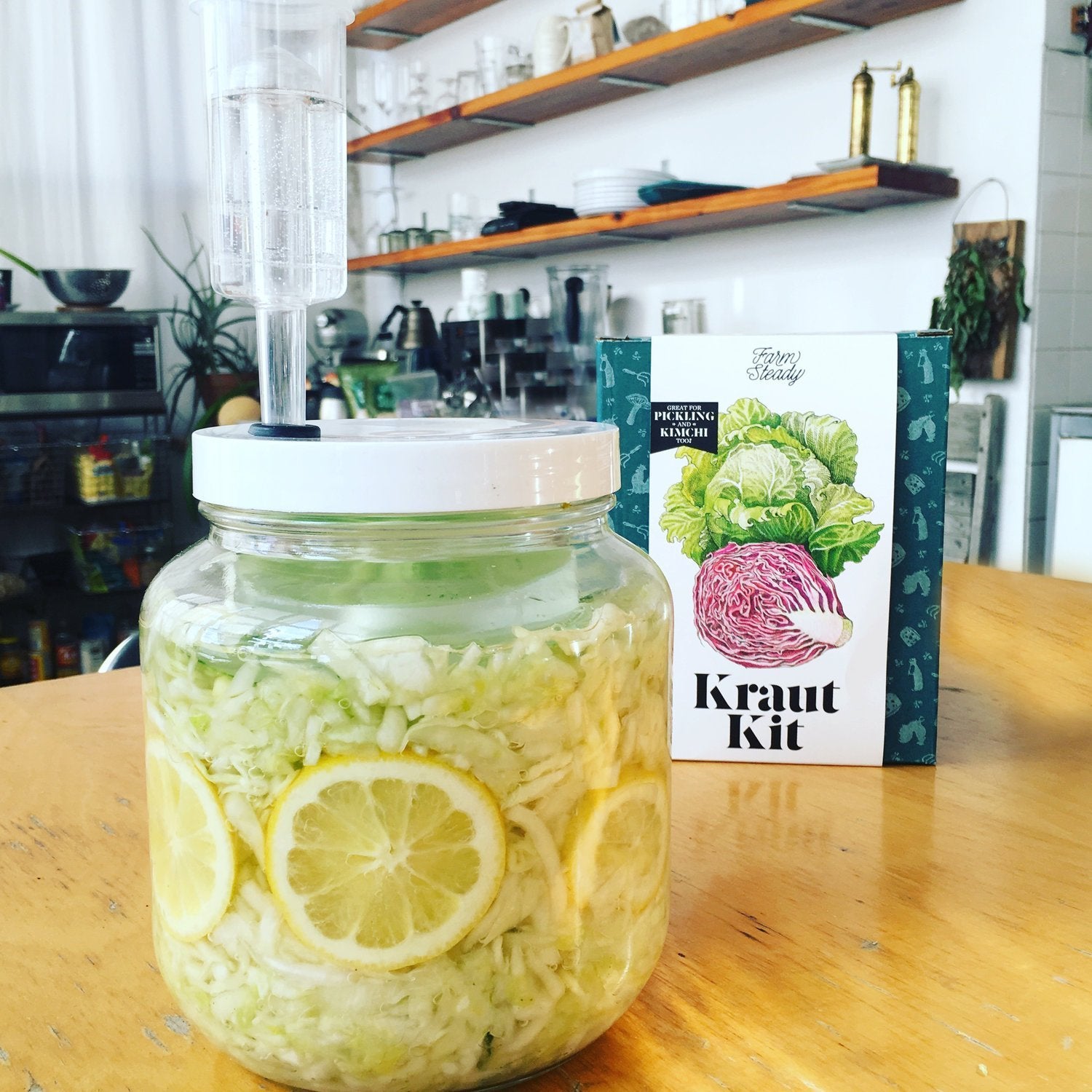 Recipe: Fennel Lemon Mint Kraut
We're craving fresh flavors here in Brooklyn, and this kraut made with fennel and lemon is checking all of the right boxes: it's bright, healthy, and versatile.
Fennel brings beautiful anise aromas and a whole lot of Vitamin C to this ferment. And when combined with lemon and fresh mint (in addition to cabbage, of course), its fresh crunch takes on Mediterranean flavors that helps this kraut work in so many dishes.
Pair with grilled fish in place of a fresh fennel and citrus salad, or with Mediterranean braised chicken for a bright pop of acidity that will liven up heartier flavors.