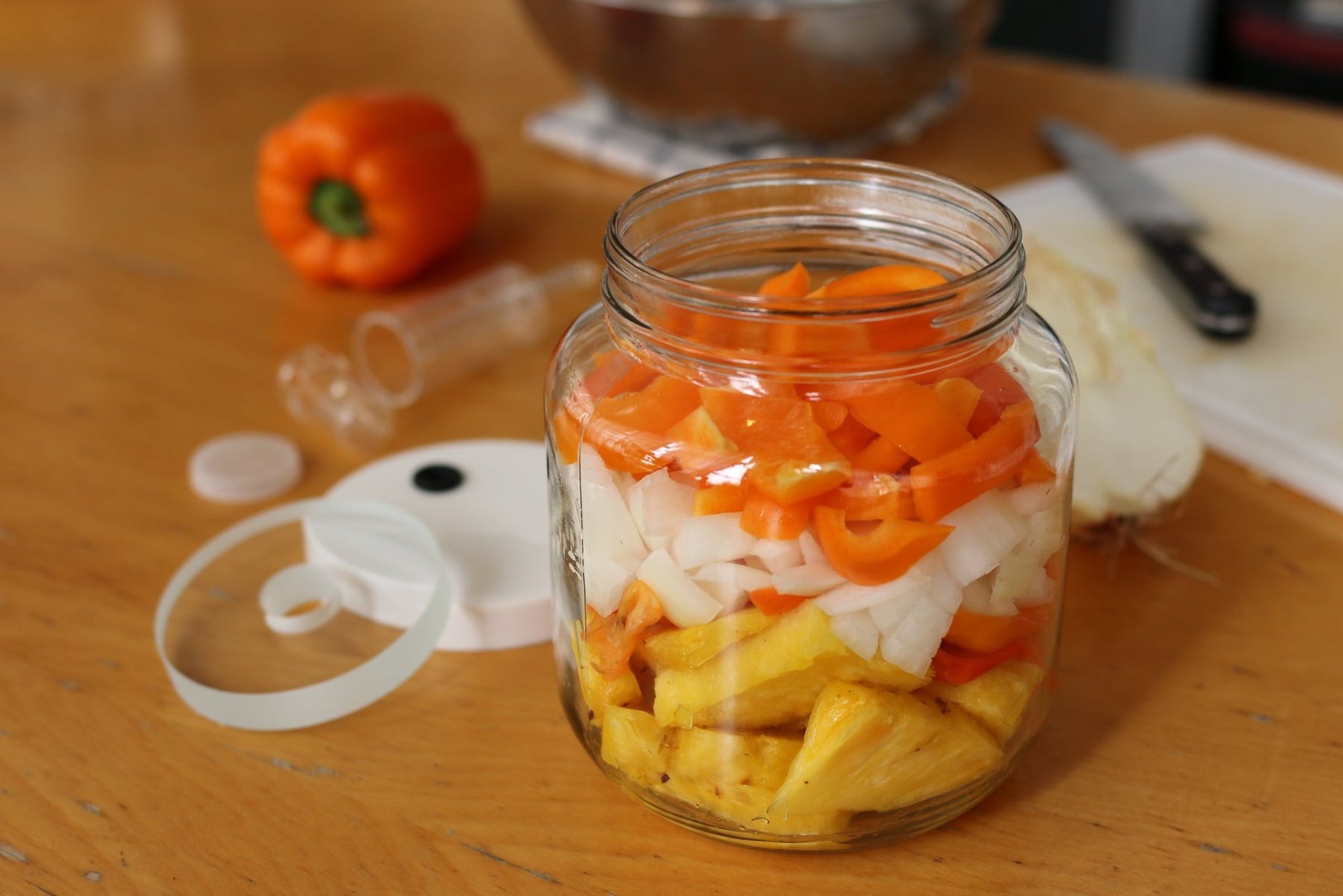 Recipe: Fermented Pineapple Habanero Hot Sauce
You could say that we like to live on the edge when it comes to spicy foods. The hotter, the better. But we don't like sacrificing flavor for heat when we're making hot sauce (we're not looking for a blind burn here), so we're always experimenting with recipes that give us complex flavors in addition to a satisfying kick of spice.
Habanero hot sauces are by far the hottest we make around here, but that doesn't mean their only virtue is their potent burn. Lacto-fermenting the peppers with pineapple knocks a bit (a bit,this is still a really hot sauce) of the edge off the chiles while adding an umami complexity. Sweet, tart pineapple and bell pepper temper the spice with a touch of tangy sweetness and really amp up the gorgeous golden hue of the habaneros. After fermenting everything together, blend it up with some white vinegar to thin out your sauce and add some bright acidity.
The result is a hot, tangy, deeply complex and shockingly orange hot sauce that will satisfy your high-heat craving. Put it on your tacos and anything else that needs a boost of heat! (And if you're looking for a milder recipe, check out our Fermented Jalapeño Hot Sauce.)