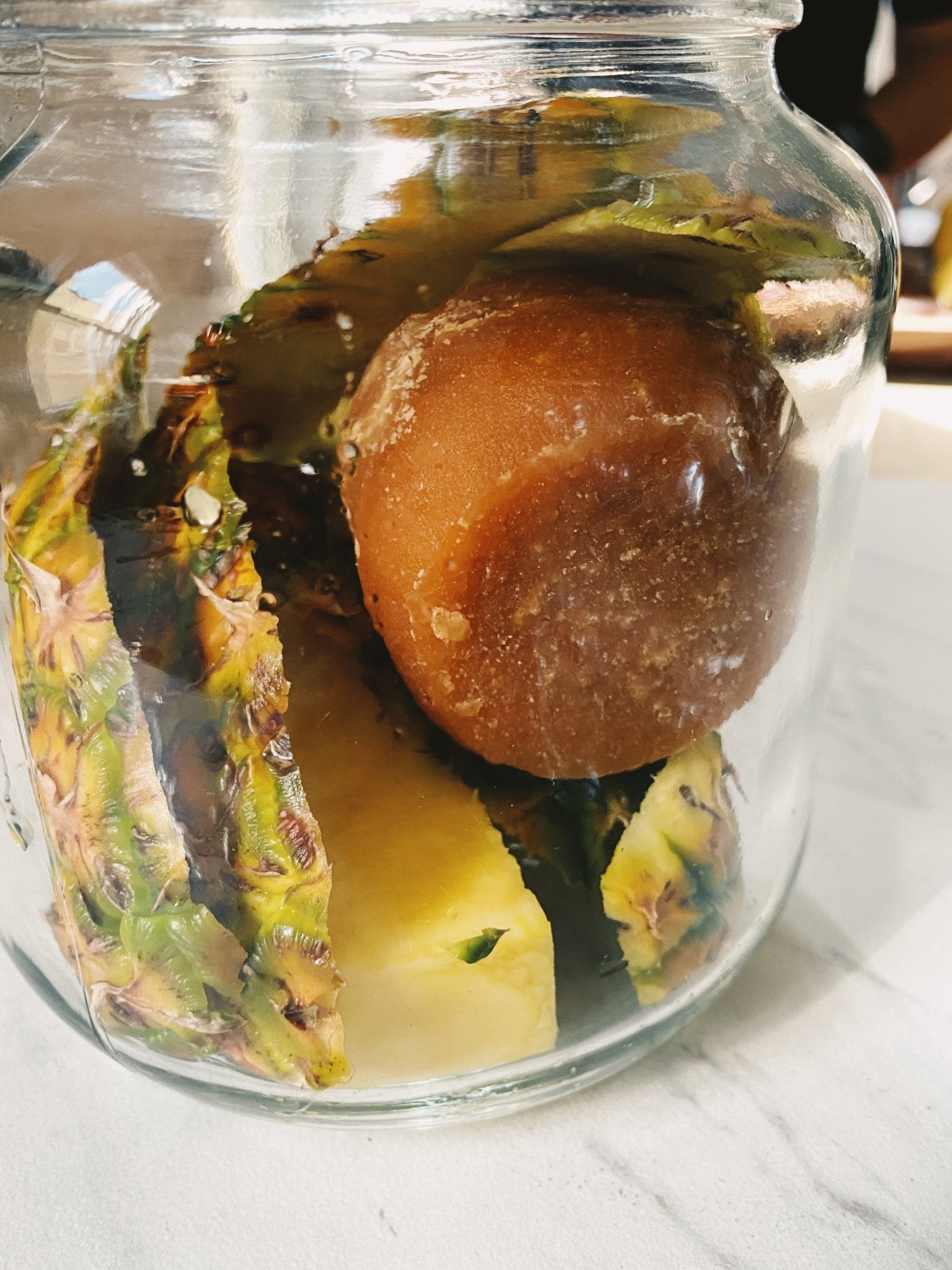 Recipe: Pineapple Tepache
Mexican Tepache is one of our favorite fermented drinks. It's sweet, sour, a little fizzy, ferments super fast and doesn't need a culture to start it. And because it uses the parts of the pineapple that you'd normally toss (the peels and core), it's a total bonus.
The key to this ferment is piloncillo, an unrefined cane sugar that comes in a cone shape and can be found online and in Mexican specialty stores. This sugar smells like a cross between maple sugar candy and cola, and once you taste it you'll be sneaking it into your dessert recipes as well. You can sub in a cup of turbinado or brown sugar in a pinch.
Making Tepache could not be easier. Just toss your ingredients: pineapple peels and core, piloncillo, and some spices into a fermenter, top with water, cover and wait 2-3 days. You can ferment this recipe as either a half gallon or full gallon batch without changing anything but the water quantity. The half gallon size will be stronger and lends itself super well to cocktails or cut with a beer.