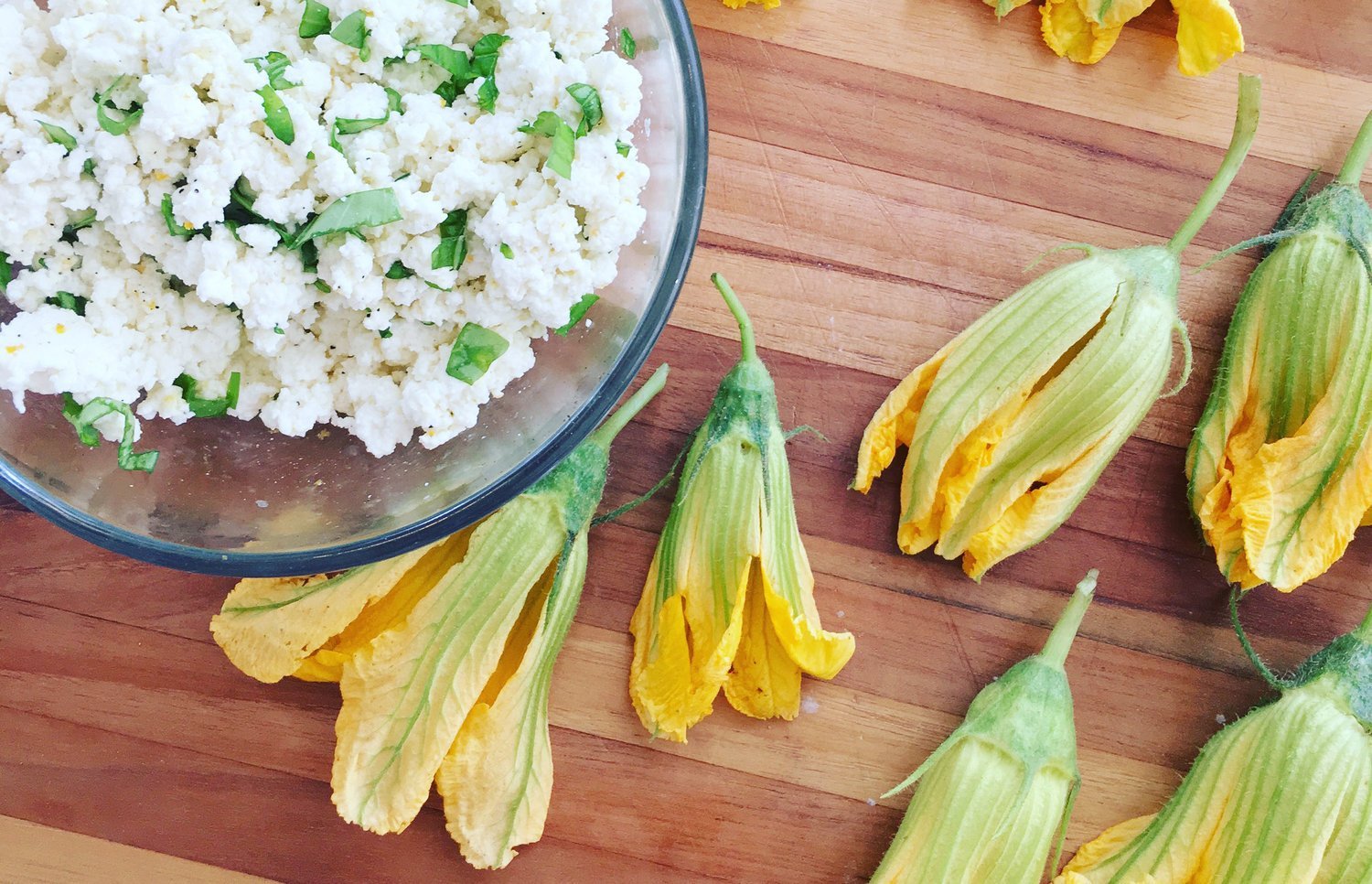 Recipe: Ricotta Stuffed Squash Blossoms
When we were planning our raised beds and putting in three zucchini and three crookneck summer squash plants people told us we were going overboard. But really, how much summer squash could be too much?
We got our first inkling when daffodil-yellow squash blossoms started appearing by the dozens. Luckily for us, squash blossoms are totally fun to eat (and harvesting can keep your squash numbers down). To take advantage of both the blossoms and still maximize your squash yield, only harvest male blossoms (and leave a few so the bees can do their thing). It's easy to spot the female blossoms because they have a miniature squash at the base of the blossom while males just have a stem. And if you don't have a garden full of zucchini and summer squash, blossoms pop up at farmer's markets and specialty food stores mid-summer.
Stuffing squash blossoms with fresh, homemade ricotta and dipping them in beer batter before frying creates something crispy, gooey and totally indulgent. You'll be thankful for going overboard when planting.