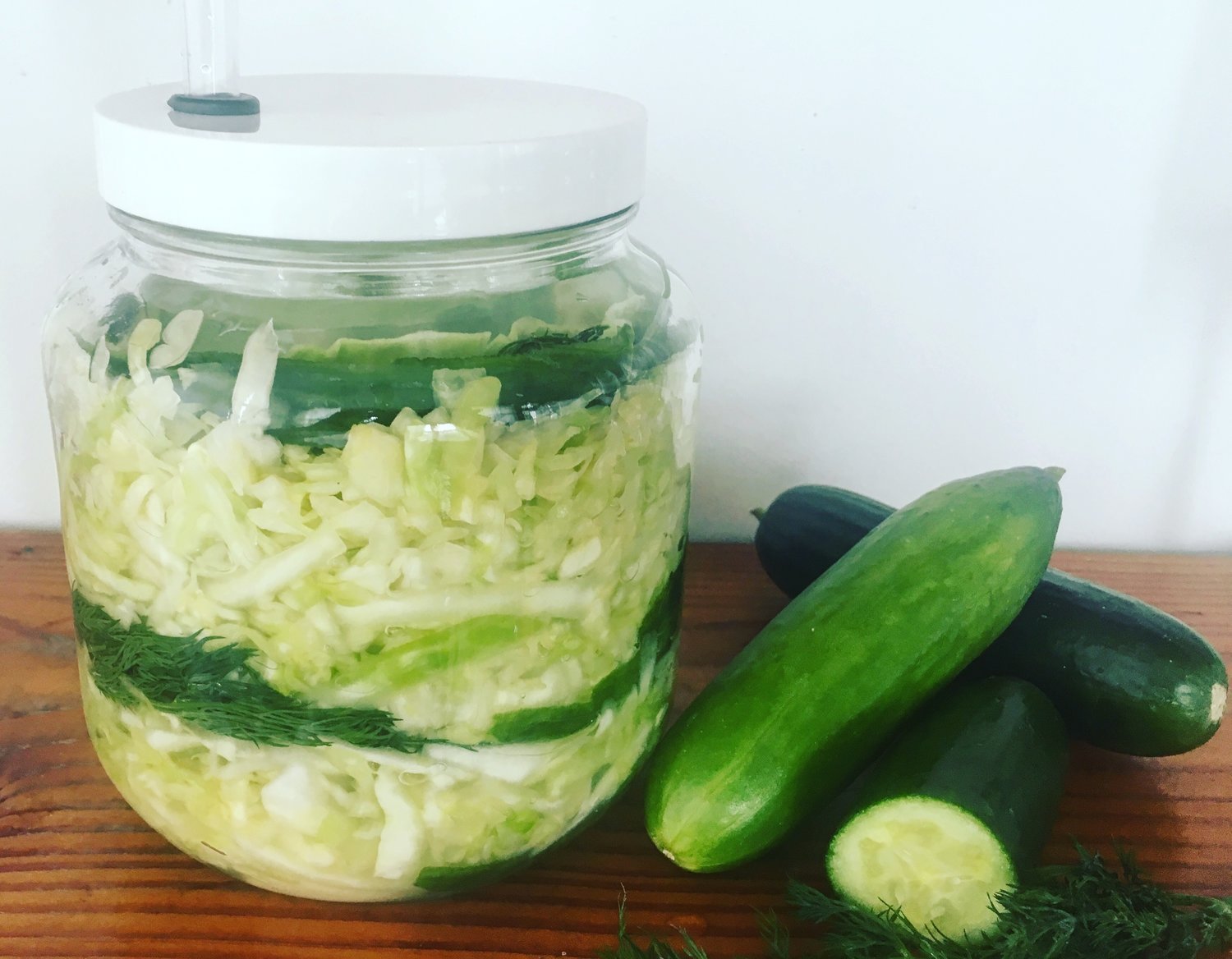 Recipe: Dill Pickle Kraut
We love dill pickles. Real dill pickles. The ones ordered as full-sours or half-sours and pulled from a barrel in New York's Lower East Side. That's how we fell in love with pickles. So when we got into food fermentation, making real pickles were at the top of our list. And when kirby cukes pop up at the farmer's market, dill pickles are definitely on our mind.
For good lacto-fermented pickles you need a certain type of cucumber, and you need it to be in season. So the rest of the year we get our dill pickle fix in the form of dill pickle kraut.
We use garlic, dill and cucumber skin to flavor this kraut. And the result is a kraut that's super fresh-tasting with or without a barrel.