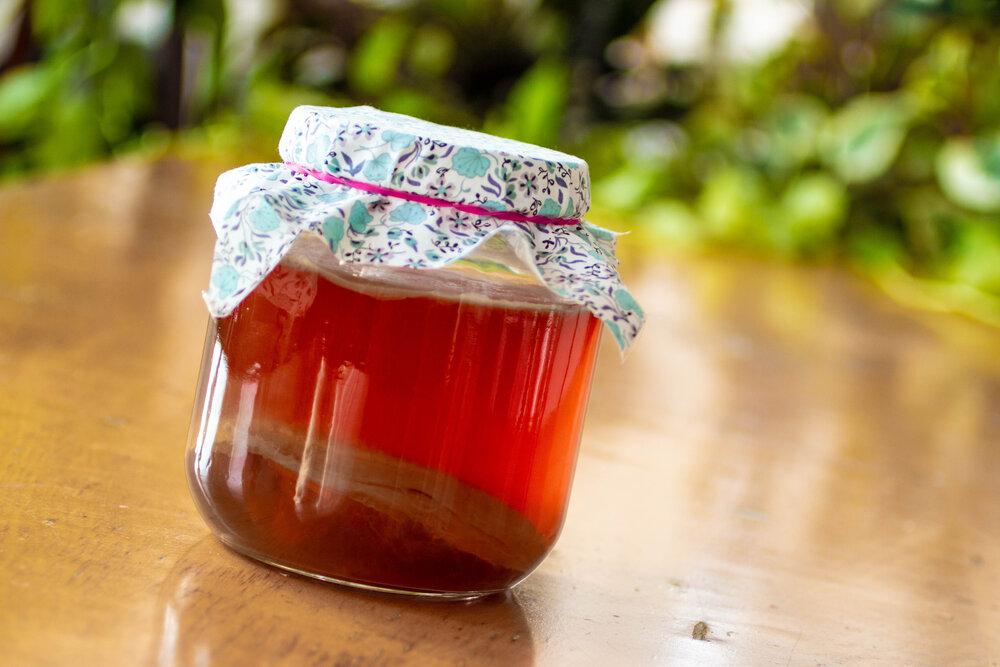 Recipe: Black Tea Kombucha
Making your own kombucha tea at home is easy. And a simple Black Tea Kombucha using our Kombucha Making Kit is about as easy as it gets. In a nutshell, to make kombucha, you first brew a big batch of sweet tea with sugar and (in this case) black tea. After your tea cools to room temperature, add your SCOBY and let it ferment for a 7-10 days.
What's a SCOBY, you might be asking? We'll admit that it's weird, but it's the key to brewing kombucha. And it actually does most of the work. SCOBY stands for Symbiotic Culture of Bacteria and Yeast, and it ferments your tea into kombucha. It looks like a little jellyfish (you read that right). It's a little slimy and rubbery with strands that hang down when it's floating.
So how does homemade Black Tea Kombucha taste? Well, to start, it has hints of black tea. It's a little tart and can be a little fizzy. It's also the perfect base for adding fruits, spices, and other flavors you might like in your kombucha.