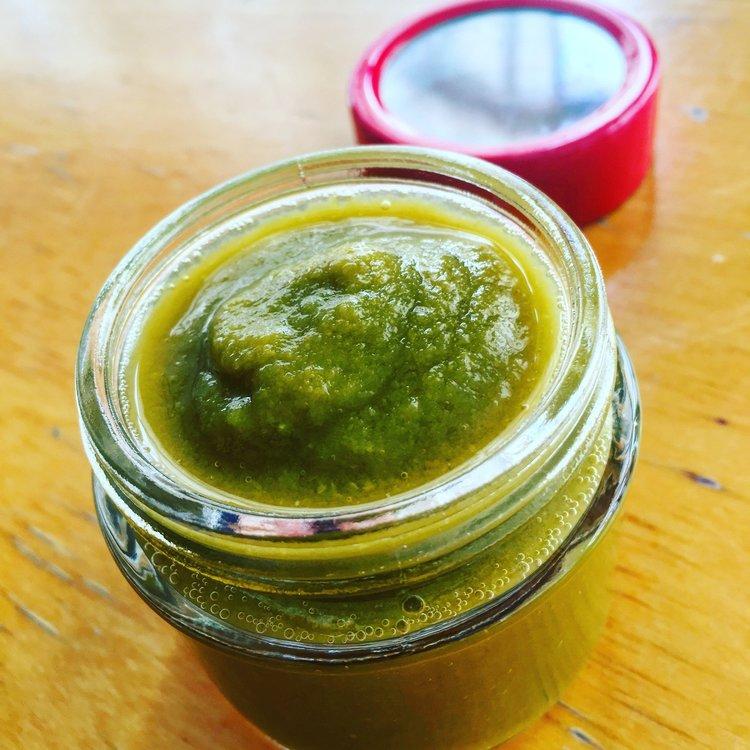 Recipe: Fermented Jalapeño Hot Sauce
When it comes to hot sauce our mantra (usually) is the hotter the better. So to achieve maximum heat, we've made 100% habanero batches that we doled out with an eye-dropper and still brought all taste testers to tears.
This Jalapeño Hot Sauce on the other hand can actually handle being treated like a sauce. It's bright, flavorful and has just enough burn to keep us happy. We love it mixed into scrambled eggs, poured over skirt steak and as a dipping sauce for empanadas.
All our favorite hot sauces are fermented. Fermentation adds a deep umami complexity to hot sauce (It's not spicy salsa we're making). Since it's jalapeño, we want to keep it pretty fresh and vibrant, so we let this ferment for just one or two weeks, but you can certainly let it go longer.