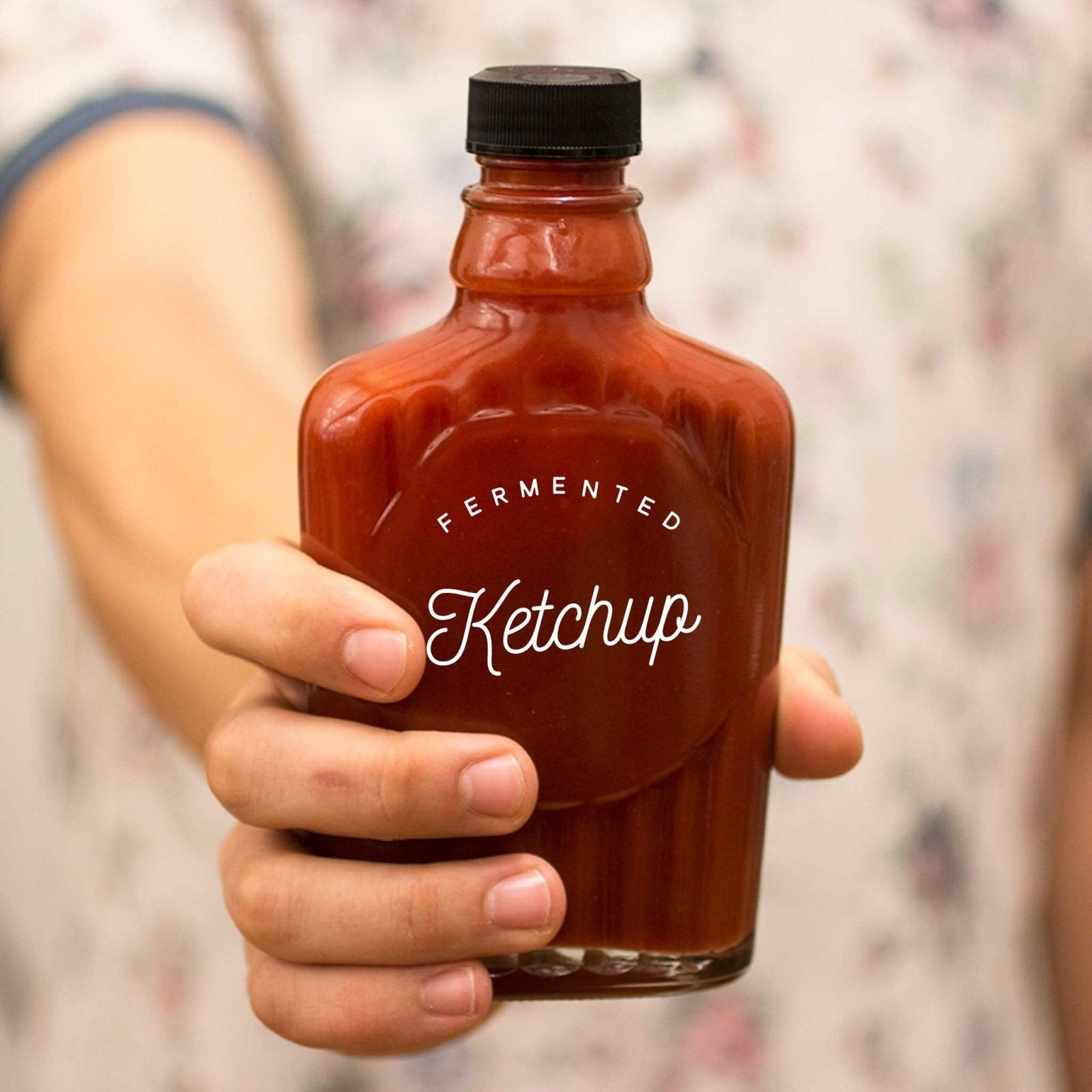 Recipe: Fermented Ketchup
What flavors are tied to your most vivid memories growing up? For us, one of the brightest, boldest, reddest common threads running through our childhood is ketchup.
Growing up, we couldn't eat our french fries or hot dogs without smothering them in ketchup first. It's one of those nostalgic flavors that will never not be a guilty pleasure, but that doesn't mean there isn't room for a grown-up update to an old childhood favorite.
And you might think that sounds crazy. Why would you want to mess with something that's so simple, and so readily available? But trust us when we say that this is not the ketchup of your childhood. Fermented ketchup is the cool, worldly older sister to the stuff from the grocery store. It's deep, and nuanced, and a little dark in the best way.
This ketchup, first and foremost, brings tomato flavors to the forefront. For lack of a better word, it's deeply tomato-y. The stuff you grew up loving is dosed heavily with refined sugar and onion powder, effectively masking the very stuff it's supposed to taste like: tomatoes.
We add Worcestershire sauce for an umami base that, along with fermentation, turns this recipe from a tomato sauce into a crave-worthy condiment. Paprika and cayenne add a nice kick, but can be left out for the ketchup purists out there. Maple syrup adds a touch of sweetness and smooths everything out, while apple cider vinegar brightens it all up.
So there you have it. Our argument for messing with what we grew up thinking was the perfect addition to anything grilled or griddled. Adjust this recipe as you like for a ketchup that's all your own, and make a whole new flavor to be nostalgic about.