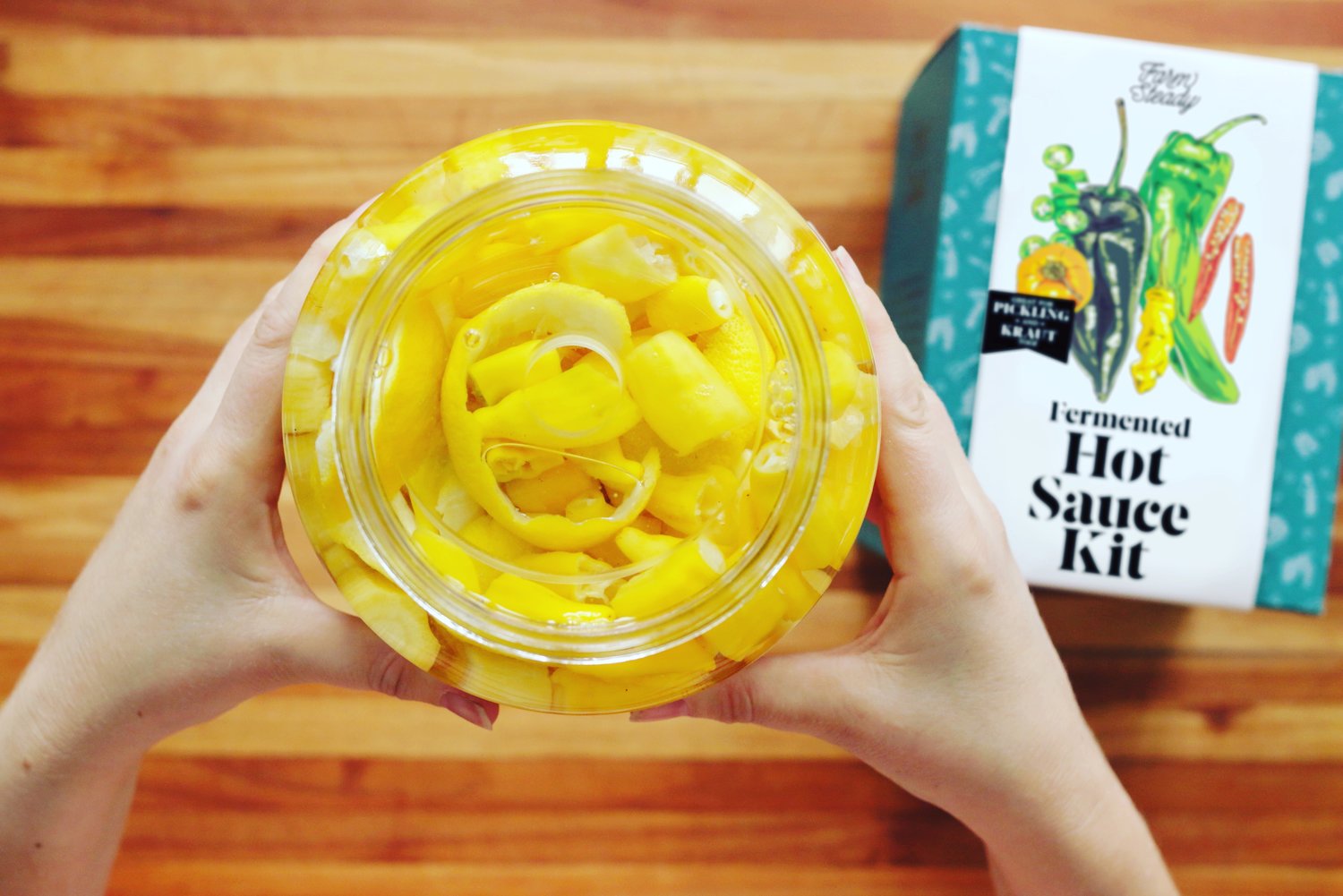 Recipe: Lemon Drop Fermented Hot Sauce
We're working on our hot sauce rainbow. We've got a gorgeously green Jalapeño Hot Sauce and a viciously hot and orange Pineapple Habanero Hot Sauce, and now, we're checking "yellow" off the list.
We turned to lemon drop peppers (ají limon) not only because of their beautiful, vibrant yellow, but also for their super unique flavors. They pop with bright, lemony citrus aromas and a zippy heat. And while they do pack a good hot punch, they don't come close to the face-melting heat of a habanero.
We added lemon peel to the fermenting jar to really punch up the natural robust, nuanced citrus flavors of the peppers (just discard the peels before blending). A single yellow carrot added to the mix helps mellow out the heat a bit and lends even more vibrant yellow color to the final product.
At the end of fermentation, ditch the lemon peel and blend with white vinegar for a zippy, tangy hot sauce. All those citrus flavors make this sauce incredibly versatile: add it to fish tacos, rice & noodle bowls or anything that needs a little hit of heat.