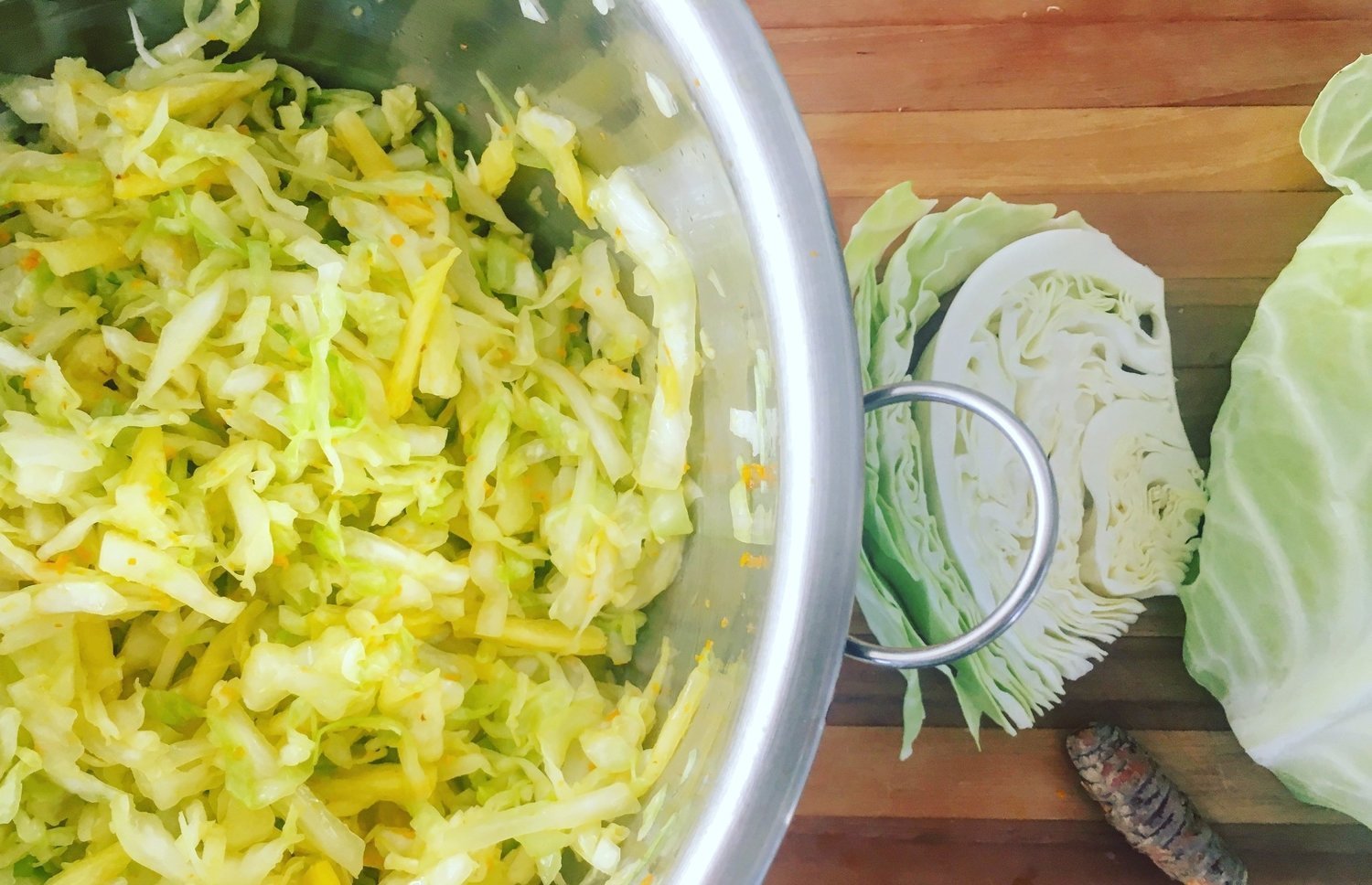 Recipe: Pineapple Turmeric Mint Kraut
No matter the season, our favorite kraut is bright and flavorful. Especially in the middle of winter, there's no better reminder that yes, the days are in fact getting longer than a kraut with some seriously fresh flavors.
Bright yellow and totally fun, the combination of pineapple, turmeric and mint makes some of the liveliest krauts we've ever tasted. Pineapple adds a juicy tropical acidity. Turmeric brings not only its vidid yellow color to your ferment, but also (and more importantly) a complex earthy/gingery/citrusy flavor you'd normally expect from Indian curries. And the chopped mint lifts and brightens the whole thing.
It's important kraut tastes how fermented foods should make you feel. And when we eat kraut, we feel great--energetic and ready to start our day (or our evening). This Pineapple Turmeric Mint Kraut does the job and tastes great on its own or with countless dishes in need of a burst of energy.