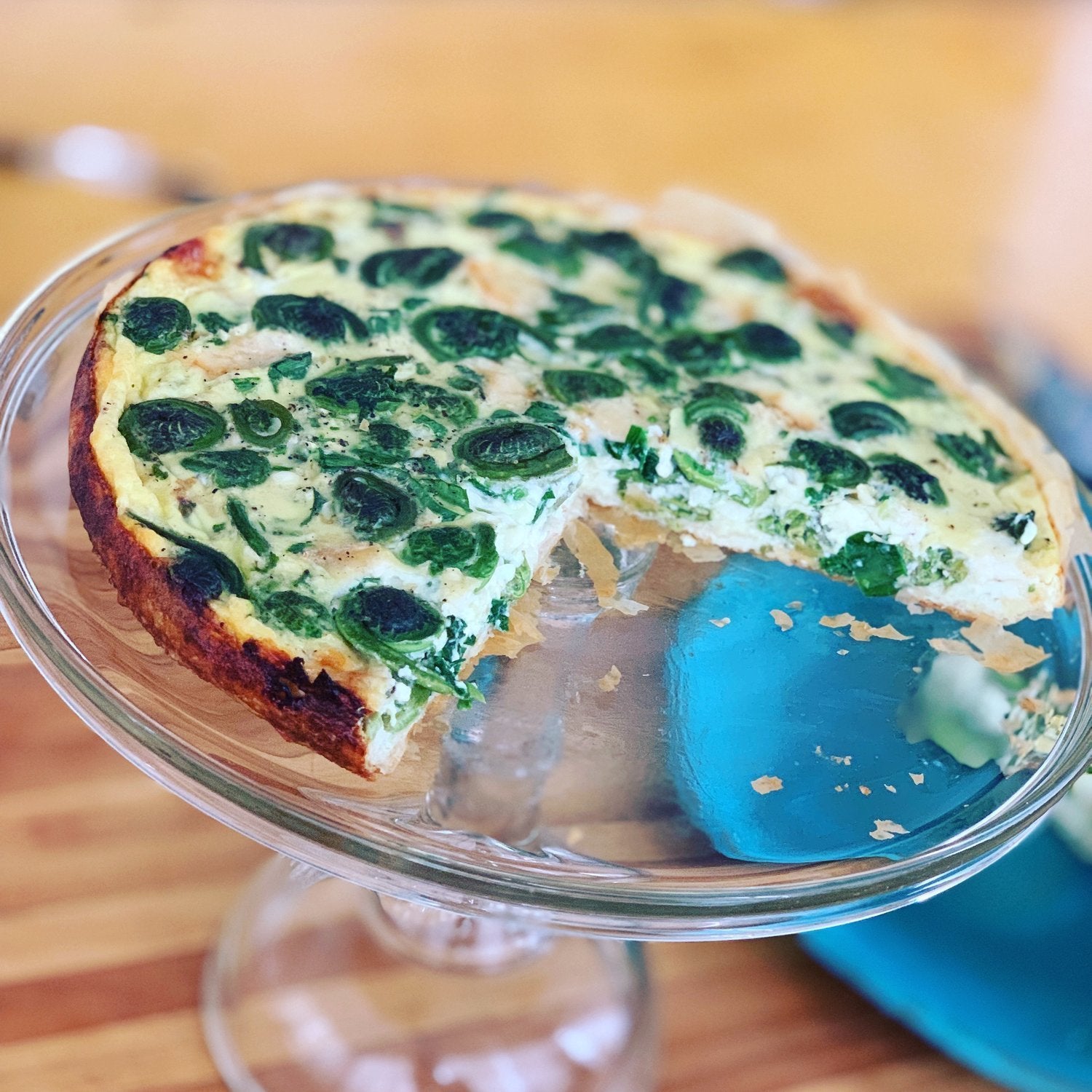 Recipe: Fiddlehead Tart
First off. What are fiddleheads? Fiddleheads are the furled fronds of certain young ferns, which are harvested (and often foraged) in early spring for use as a vegetable. They're truly enchanting, and so remarkably different from just about anything you typically find at the store.
In fact, you won't come across fiddleheads at the supermarket. If you're interested in eating fiddleheads, you'll have to cross your fingers and head to your favorite farmers market in the spring. Or you'll need to head out into the woods with an experienced wild-crafter and forage some fresh fiddleheads yourself.
Check out our Foraging Tool Kit if hunting for fiddleheads sounds like a great way to spend an afternoon.
We've been cooking with fiddleheads for a few years, and we were growing a little bored of the recipes we'd find. Don't get us wrong. Recipes calling for fiddleheads sautéd in butter are delicious. If you're curious, sautéd fiddleheads are somewhat similar to asparagus in flavor and texture.
But we thought that if we're going through the trouble of hunting down these delightfully cute fiddleheads, we ought to put them in something a bit more fun than a pan of butter. (And yes, there is such a thing.)
So we began making savory fiddlehead tarts, and our foraged feasts have taken on new life. Fiddleheads nestled atop a delicately complex and fluffy, eggy, cheesy puff pastry tart has become our new taste of spring.
We think this fiddlehead tart recipe will be the same for you. Enjoy.
Happy foraging!