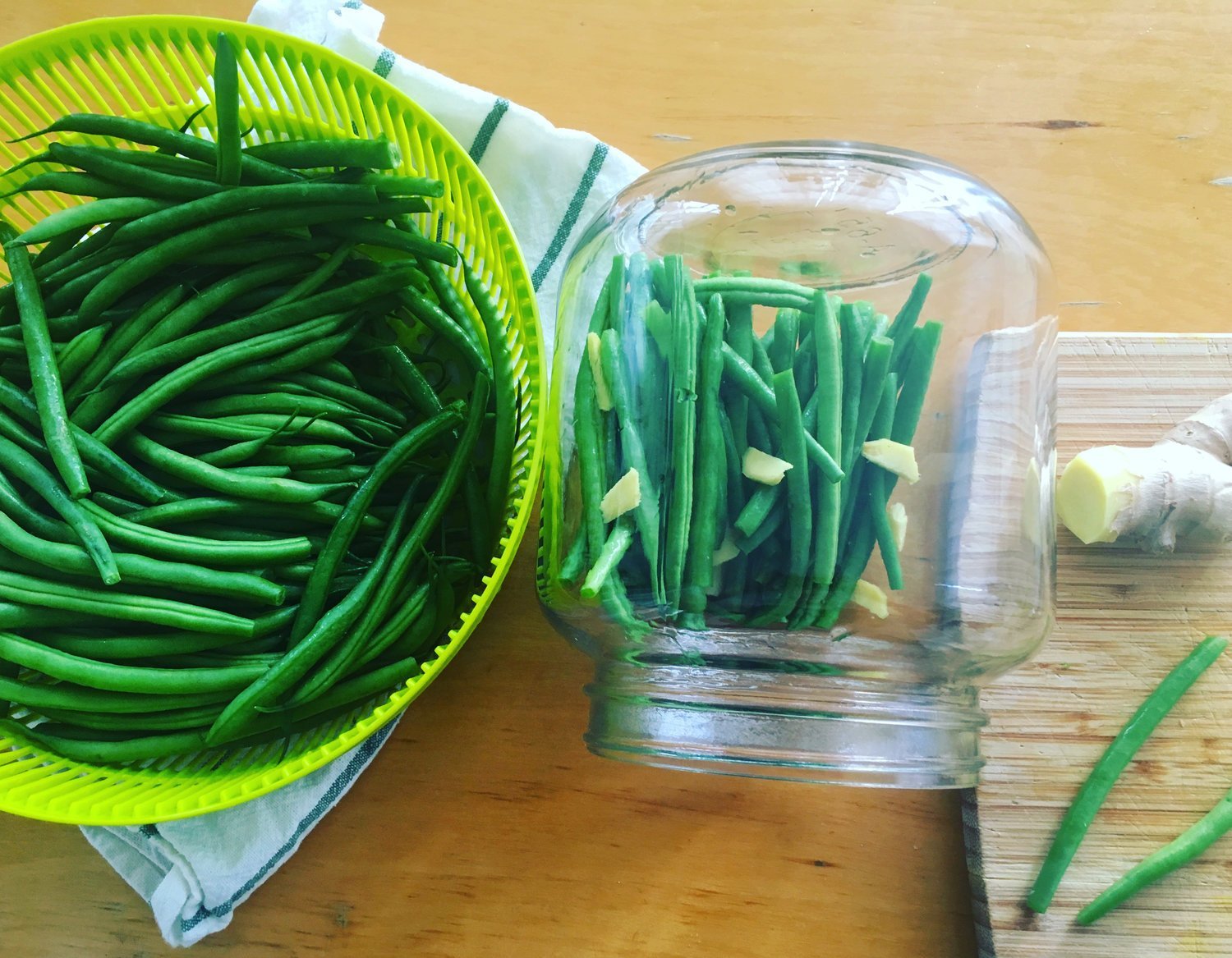 Recipe: Lacto-Fermented Ginger Green Beans
We go through lacto-fermented snacks pretty quickly around here, so we're always experimenting with new flavor combinations to keep things interesting. These ginger green beans are one of our new favorites because they ferment for just a few days before you get to dive into the jar, and the familiar flavors of ginger, garlic, and green beans get a funky update through the fermentation process.
They're spicy, beautifully green, and great on your gut. Ginger is a natural stomach settler, and lacto-fermentation promotes all sorts of healthy bacteria your gut needs to stay happy. Grab your beans at the peak of freshness to lock in all that snappy goodness. They beat raw broccoli on a crudité plate any day, and make a great addition to a quick stir-fry for dinner. Or, you could just eat them straight out of the jar like we do!