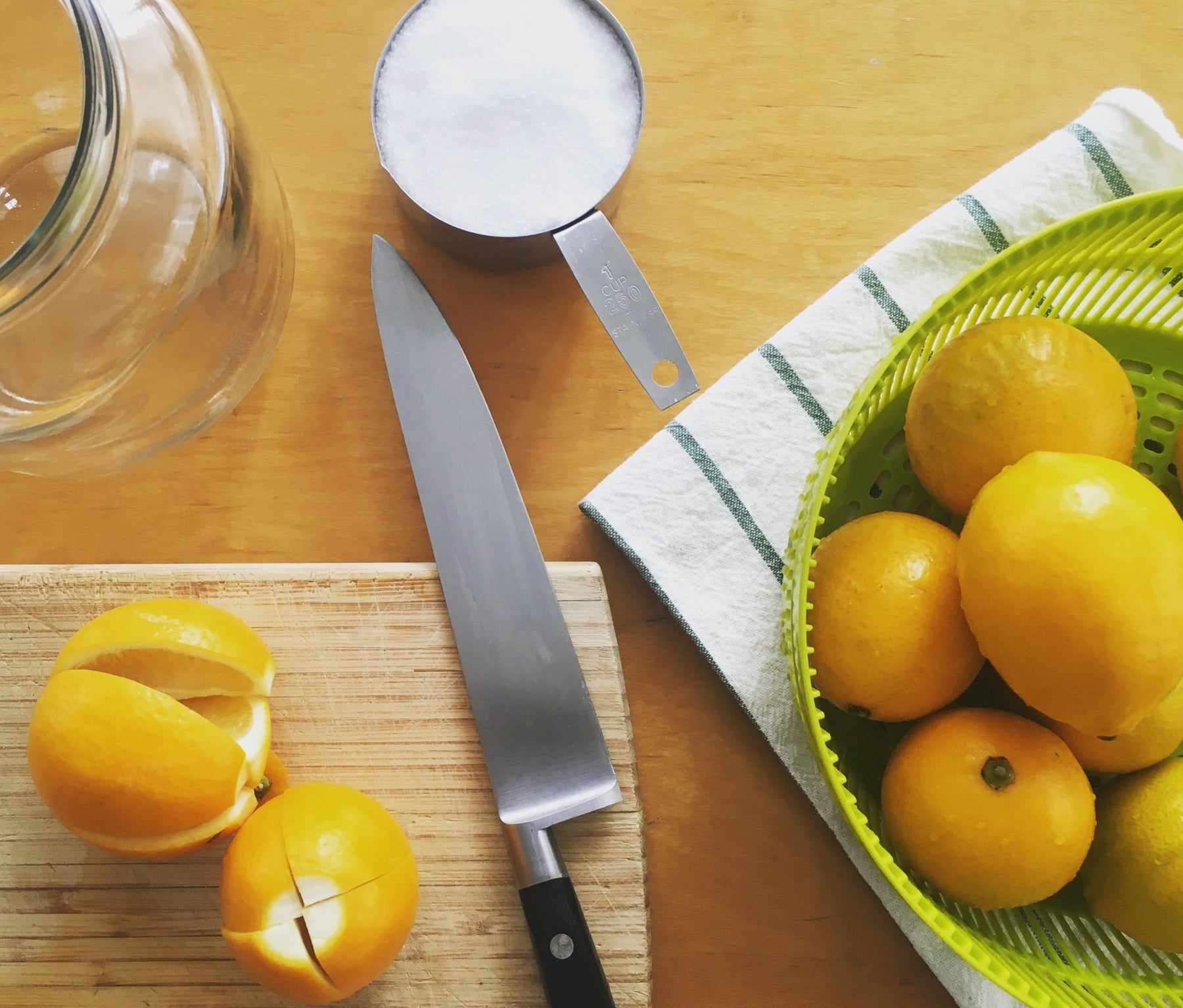 Recipe: Preserved Meyer Lemons
Preserved lemons were one of those mystery ingredients to us. We loved coming across them in Moroccan tagines. Their flavor was such a surprise - intensely lemony but without the sharp acidity. These slivers of peel were soft enough to eat and had none of the pithy bitterness you would expect from biting into a lemon rind. We were enchanted, and we weren't the only ones. Once we became familiar with them, we noticed preserved lemons sneaking their way into clever cocktails, topping avocado toast and peaking out of chicken tacos. It was a secret ingredient that we had to add to our pantry shelves.

Making preserved lemons was also a surprise, because the process is so similar to making kraut or any other lacto-fermented vegetable: lemons + salt + time. And because lemons come packed with juice the brine is already started for you. For this batch we used delightfully sweet Meyer lemons, but regular lemons work great as well. Just choose the best lemons you can get. You are eating the peel, so organic / minimally-processed options are best. When your lemons are ready to eat, give them a quick rinse to get off the excess salt, cut the peel into slivers and add into any dish you want to make truly magical.