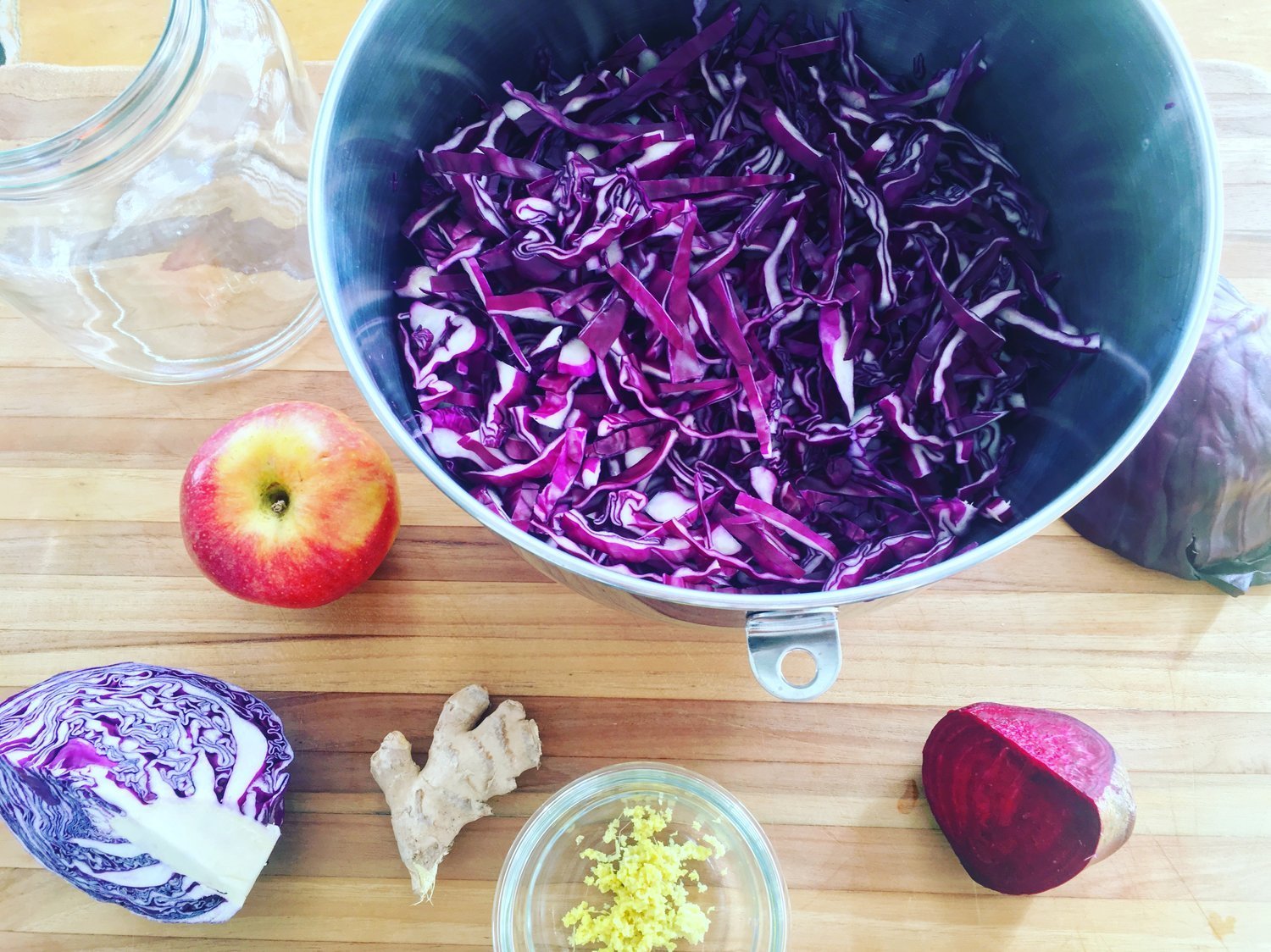 Recipe: Beet Apple Ginger Red Kraut
We like keeping our shelves of fermented goodies both plentiful and colorful. It's so refreshing to spoon out something that looks as lively as it makes you feel.
Red cabbage and beets, even after fermentation, do an amazing job of holding on to their vibrant red hues. And thanks to a potent zing of ginger, this Beet Apple Ginger Red Kraut has energy to spare.
Apples provide just a hint of natural sweetness, and matchstick-cut beets help keep the structure of the kraut intact and crunchy (red cabbage on its own in kraut can sometimes get a bit soft compared to green).