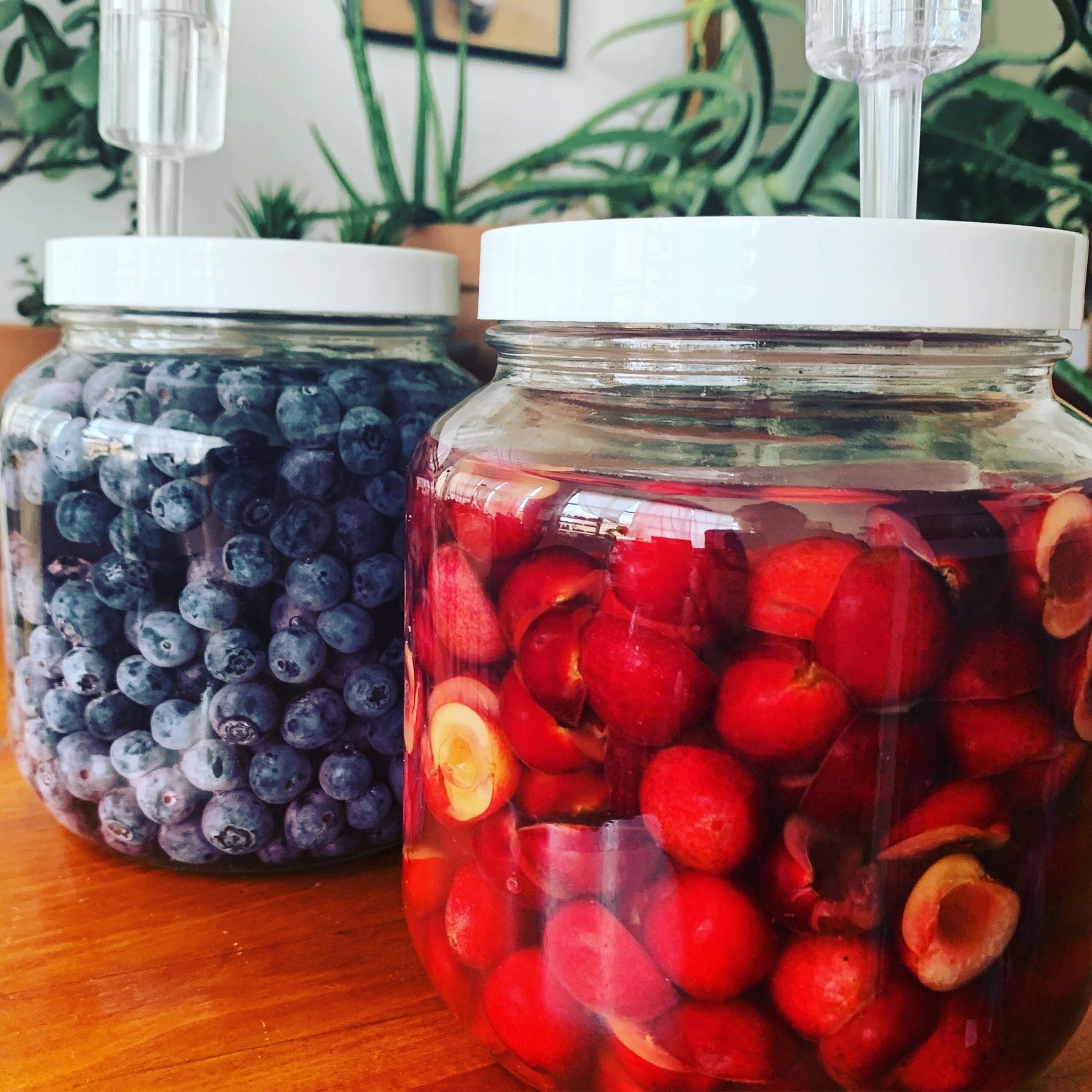 Recipe: Fermented Cherries
Most people don't think of fermenting fruit (but the flavor is funky and savory and fun). And when it comes to fermented cherries that salty, tangy flavor is like the love child of a maraschino cherry and an olive — which is probably why one of our favorite uses is plunked into a cocktail.
Fermenting fruit can be tricky because of the high sugar content (which wants to turn into alcohol) and pitting the cherries means there is extra exposure so the initial fermentation is super short (just 1-2 days), before you move it to the fridge to slow everything down. You can try a couple right away, but the flavor is best after a week of melding in the fridge.
If you're looking for something sweet: make pie. But if you want to take a walk on the savory side these fermented cherries are excellent on a cheese board, as a tangy pizza topping (think white pies) and as a fun twist on a cocktail garnish.