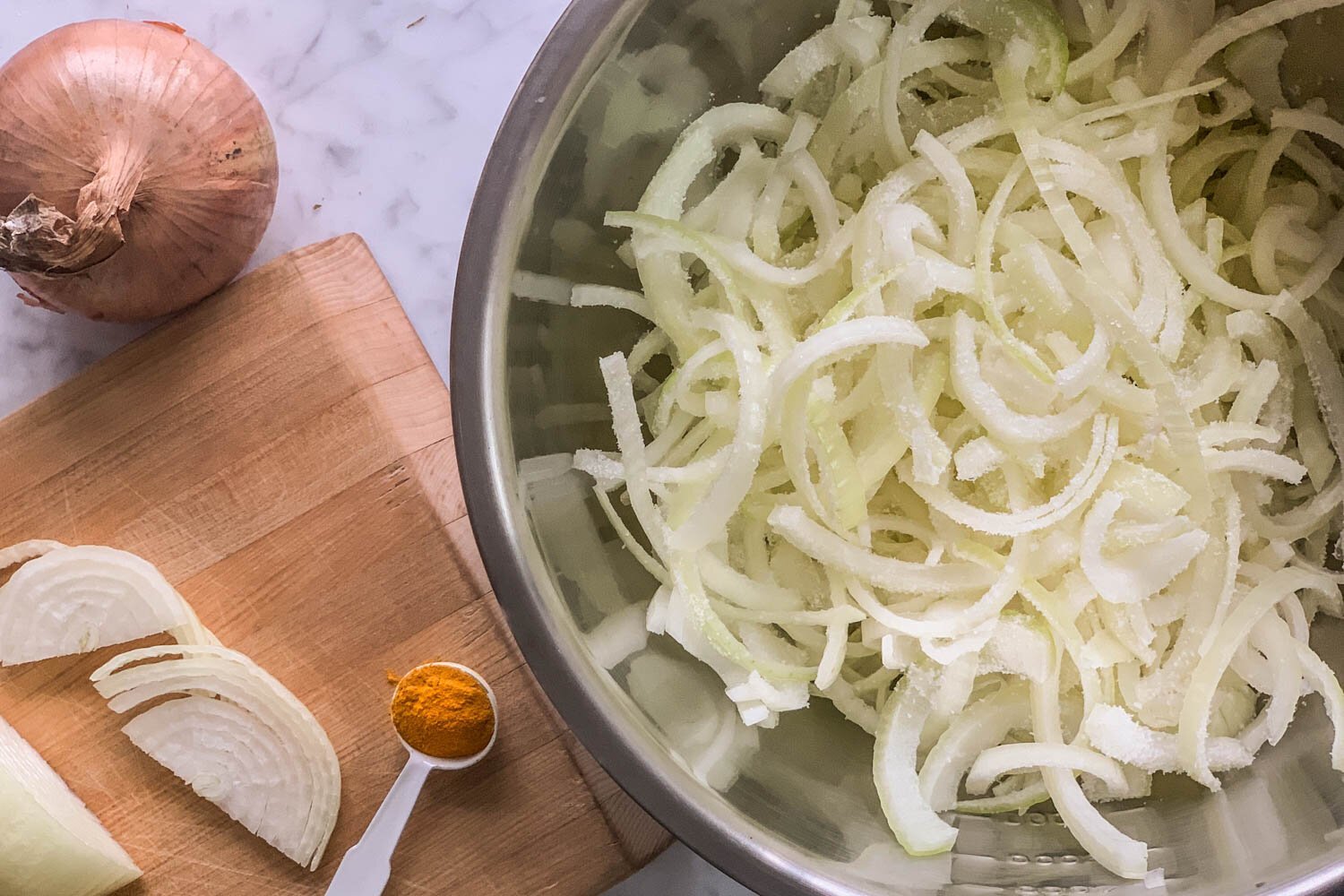 Recipe: Fermented Turmeric Onions
If you open our fridge, we can pretty much guarantee that we always have a jar of lacto-fermented onions tucked somewhere. Fermenting onions transforms them into a silky, tangy, craveable condiment. And this golden combination of yellow onions with turmeric and black pepper is as gorgeous as it is utterly delicious.
Turmeric is the popular Indian spice the gives curry its yellow color. And due to its anti-inflammatory properties (owing to the active compound curcumin) it's become a bit of a health world darling. And while the internet may be sipping golden lattes all day long we prefer our turmeric kick in onion form.
If you generally avoid raw onions, but like cooked onions, it's great that fermentation makes them lose their harsh bite. The fermentation process causes the volatile sulfur in the onions to dissipate, making them easier to digest and even more nutritionally beneficial.
The natural sweetness of the onion, brought out through fermentation, is balanced by turmeric's bitterness allowing the subtle ginger and citrus notes of the spice to come through. The finished onions are a gorgeous turmeric yellow, sweet, tangy and unbelievably flavorful.
New to fermenting? Check out our very own Fermented Vegetable Kit for everything you need to easily get started lacto-fermenting at home. Looking for more fermented onion recipes? Check out our Lacto-Fermented Red Onions Recipe.