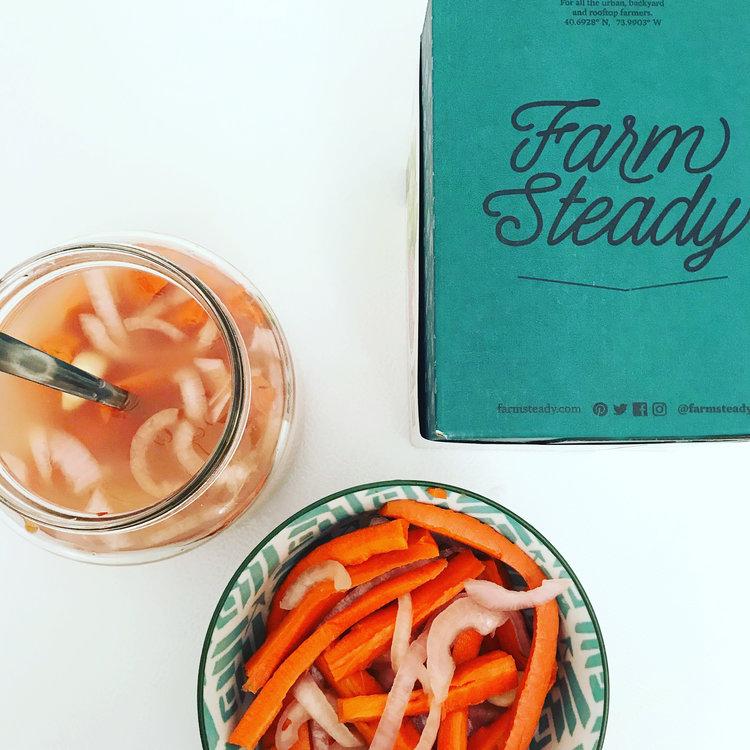 Recipe: Lacto-Fermented Carrot Sticks
We like snacks. Correction. We love snacks. Who doesn't? And when we don't want our snacks to make us feel gross, we often turn to carrot sticks. But as much as we love them, they can get a little boring after a few. So... We lacto-ferment our carrots.
Fermenting carrots with spices and other goodies (in this case chili, garlic and red onion) turns a completely average snacking experience into something amazing. Full of probiotics, they're super healthy, spicy and addictive whether served on their own, as a side or as the star of a seasonal pickle plate. Plus, fermenting carrots is easy. It takes just a few minutes of active time, and then you wait.
These lacto-pickled carrot sticks have a little kick to them, so if you're introducing your homemade fermented foods to kids or those with a milder palate, you may want to tone the chili down a pinch.