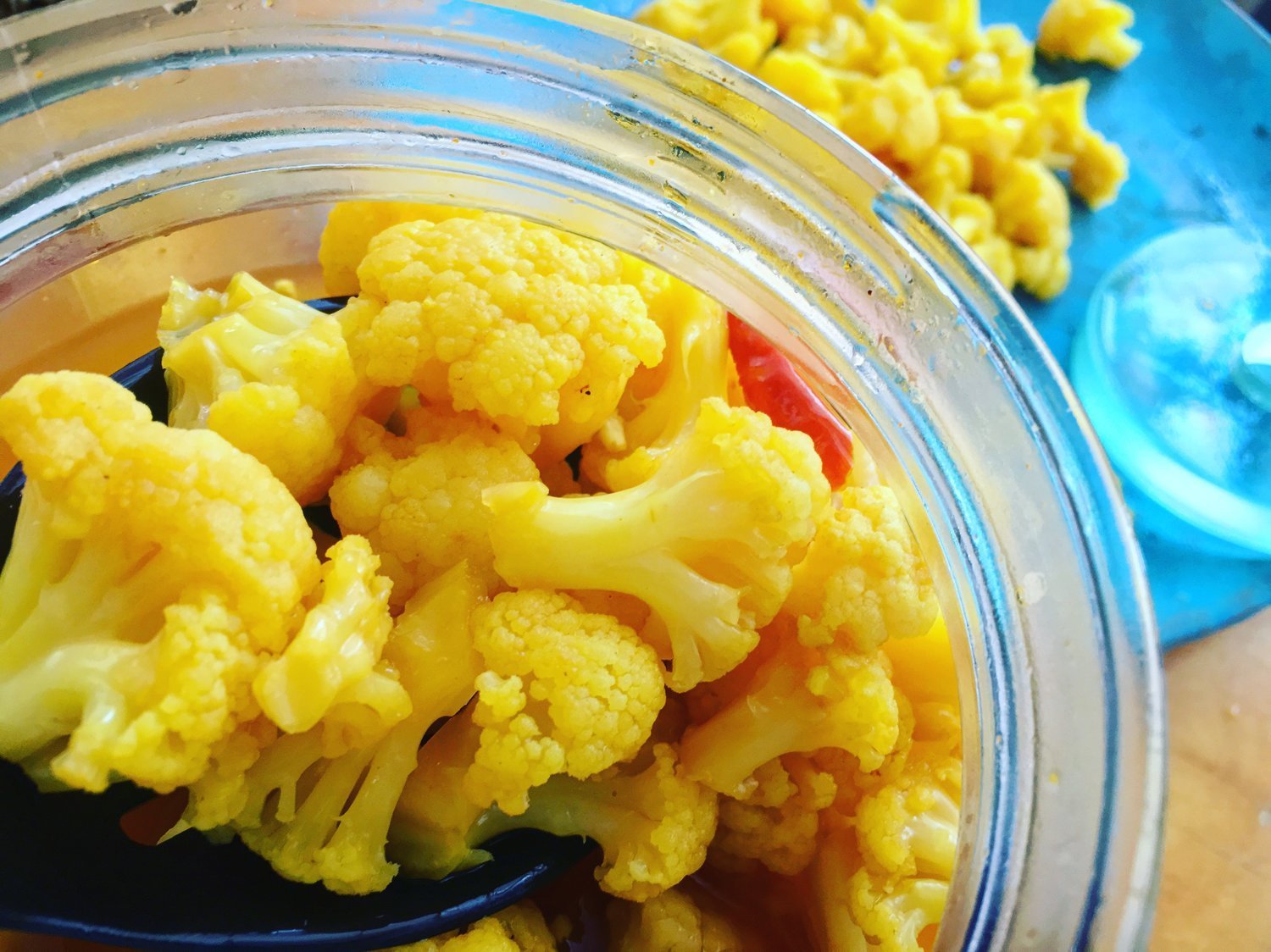 Recipe: Lacto-Fermented Curry Cauliflower
We've been smitten with lacto-fermented curried cauliflower for years. It's tangy, crunchy, super flavorful and a gorgeous yellow. But unlike some of our ferments that we forget about for weeks or months the trick is only letting the cauliflower ferment for a couple days at room temp before moving to the fridge.
The shorter fermentation means that you're getting just the right amount of tang (and not full blown sour) which pairs super well with all the flavors of this heavily spiced brine. We start tasting on day three and normally move it to the fridge by day five. Heavily spiced, these cauliflower pickles are one of our favorite snacks straight out of the jar or tucked into a sandwich.