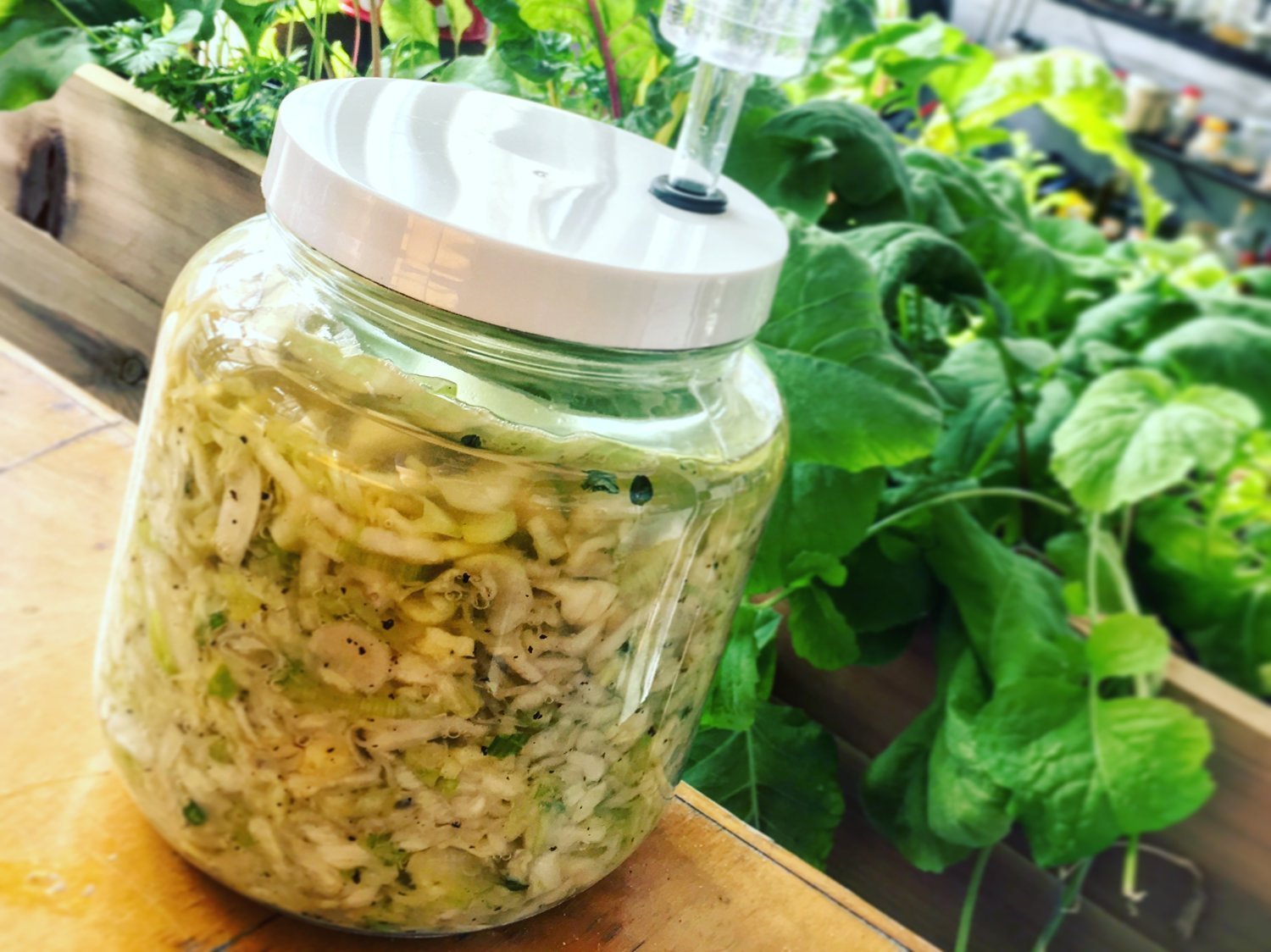 Recipe: Leek Black Pepper Thyme Kraut
Sometimes, your palate just needs a reset. Something mellow, and refreshing to wipe the slate clean after indulging in big, bold flavors. When you're craving something subtle, clean, and light, break out your fermenter and get started on a batch of this kraut.
Sweet, mellow leeks, herbaceous thyme, and bright, awakening black pepper combine to create a kraut that truly tastes like hitting "refresh" on your palate. The leeks stay crunchy and lightly oniony through fermentation, while the cracked black pepper adds a base level of heat that lifts the natural sweetness of the greens and the earthiness of the thyme. Packed with Vitamin K & manganese, leeks help promote a healthy metabolism & strong bones, so you can feel great about turning back to your jar of kraut again and again.
We love this kraut alongside pork chops, grilled fish, or in a grain bowl with a soft-boiled egg on top. Just be sure to rinse your leeks thoroughly so you don't end up with an earthier kraut than intended.