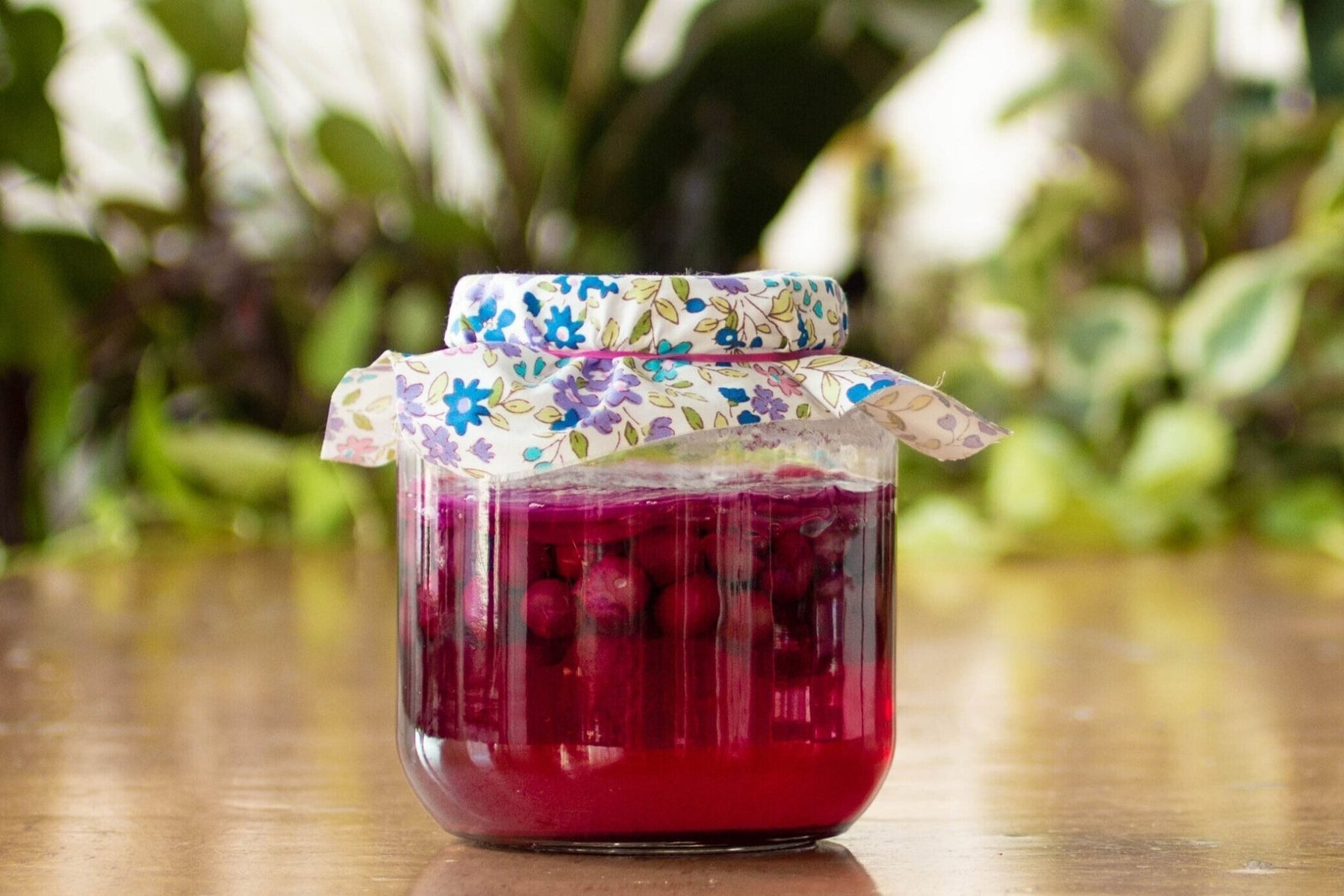 Recipe: Concord Grape Kombucha
Some people will say that you're crazy to brew a kombucha without tea. Kombucha is literally fermented tea! But rest assured, you can brew this Concord Grape Kombucha and be considered, not only sane, but a kombucha genius.
Why's that? Because this kombucha is so good and so unique from just about any kombucha you've tasted. It has some of the best grape flavor you can imagine. We look forward to concord grape season every year so that we can make a few batches of this and share it with friends.
So first off, there's no tea in this recipe. For that reason, you shouldn't make this as your first batch because you'll need kombucha starter and a healthy SCOBY that already has a few batches of kombucha under its belt.
If you're looking for a recipe to make your first batch of kombucha. Try this Green Tea Kombucha Recipe or this Black Tea Kombucha Recipe.
Don't get us wrong. Tea is absolutely necessary to make kombucha, but a healthy SCOBY can successfully make a few batches without it. Since tea isn't replenishing the SCOBY during this tea-less brewing process, consider your SCOBY somewhat stressed. But like with a lot of foods and vegetables and homegrown herbs, a little stress (within reason) can bring out the best flavors.
We recommend brewing this alongside a concurrent batch of kombucha using one of your extra SCOBYs. Don't just switch your only kombucha to concord grapes and expect to go back to a simple green tea recipe. You might only get one or two batches out of your grape SCOBY, but it's well worth it. And if you're already making kombucha, chances are that you have some SCOBYs to spare.