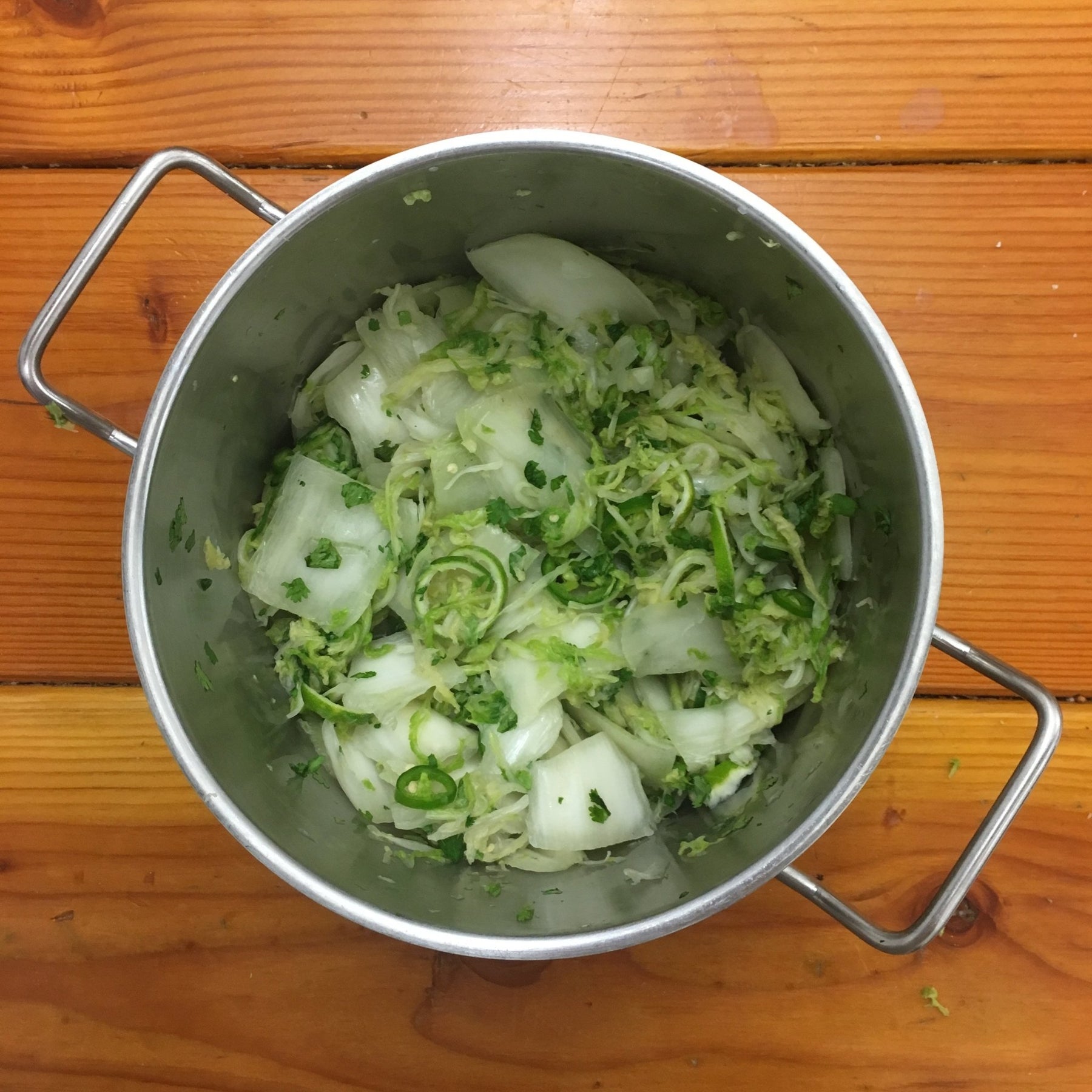 Recipe: Jalapeño Cilantro Lime Kraut
We make a lot of sauerkraut. In the beginning, it was pretty straightforward stuff (think German beer garden with really fresh ingredients). Kraut would go on just about everything we ate. But we eat lots of things--different cuisines, different proteins, preparations, you name it.
Kraut should be as varied as the food you cook. So we started experimenting... A lot. And we found that spicy, herb-filled kraut can elevate the simplest dishes. It can turn a side dish into a glorious meal. Don't believe us? Take crispy rice. Top it with Jalapeño Cilantro Lime Kraut and a soft-boiled egg, and you have a healthy bowl of goodness for any time of day.
The flavor combinations in this kraut are fantastic and will surely wow even your most fermentation-skeptical friends. Plus using napa cabbage gives it a really fun texture that's closer to some of our favorite Asian ferments.